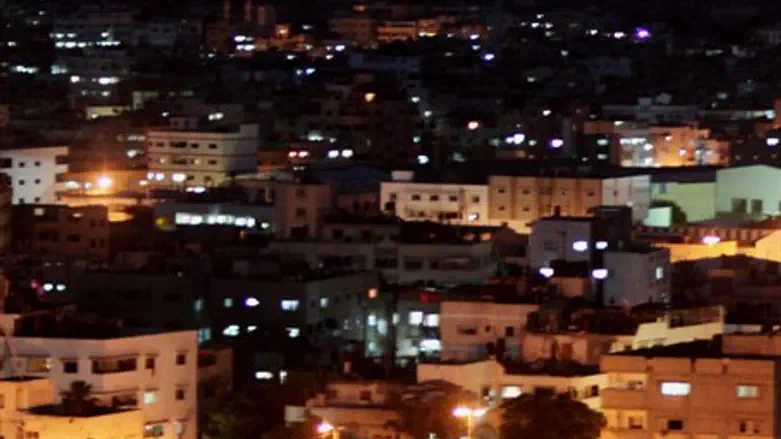 Gaza
Flash 90
Nationalist MKs on Wednesday night called for a strong Israeli reaction in the wake of Hamas's latest rocket attacks on Israel.
Hamas violated a 72-hour ceasefire hours before it was set to expire at midnight, then continued firing rockets even after an extension was announced.
Deputy Transportation Minister Tzipi Hotovely (Likud) said that as long as the residents of southern Israel continue to feel afraid, the military operation in Gaza was not completed.
"Israel cannot be a prisoner of Hamas. Operation Protective Edge must end with a mortal blow to Hamas's capabilities, eliminating the leaders of Hamas and achieving deterrence," she said.
MK Miri Regev (Likud), formerly the IDF Spokeswoman, called on the government to instruct the IDF to operate in Gaza until the Hamas terrorist infrastructure completely collapses.
"It is time that the Israeli government keep its promises to the public, bring back the security to the citizens of Israel and stop the rocket fire into Israel in general and communities in the south in particular," she said.
"It seems there is no other way," emphasized Regev. "All attempts to reach an agreement with Hamas have ended and are doomed to fail because it is a dangerous terrorist organization which aims to destroy Israel. We have seen that all the diplomatic elements cannot influence a terrorist organization."
MK Orit Strook (Jewish Home) said, "Everything now depends on the strength of Israel's response. The government must order the IDF to respond to any fire from Gaza with painful force. Hamas needs to understand the hard way that the rules of the game have changed: Israel will no longer restrain itself more when the security of its citizens is harmed."
Israel launched several airstrikes on Gaza targets on Wednesday night, after Gaza terrorists fired rockets at southern Israel despite the ceasefire.