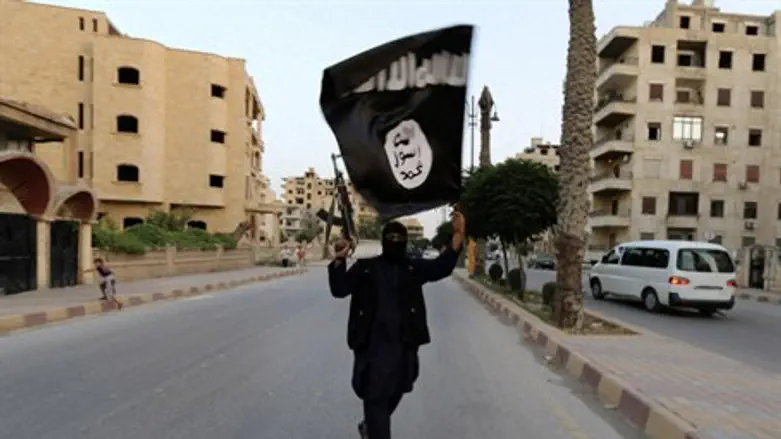 ISIS fighter in Raqqa, Syria
Reuters
Egypt's top religious authority on Tuesday condemned the armed group Islamic State in Iraq and the Levant (ISIS), which has taken over parts of Iraq and Syria and is now calling itself the Islamic State (IS).
According to Reuters, Grand Mufti Shawqi Allam described the group as a corrupt, extremist organization that is damaging Islam.
"An extremist and bloody group such as this poses a danger to Islam and Muslims, tarnishing its image as well as shedding blood and spreading corruption," said Allam, Egypt's most influential Muslim cleric, was quoted by the state news agency MENA as having reported.
The comments came as the Vatican called on Muslim religious leaders to take a "clear and courageous stance" and condemn "unspeakable criminal acts" by IS.
The grand mufti's view represents the opinion of Al Azhar, one of the world's oldest seats of Muslim learning, which influences the opinions of Muslims worldwide.
Allam said the group's actions strengthened the hand of those who wanted to harm Islam.
"[They] give an opportunity for those who seek to harm us, to destroy us and interfere in our affairs with the [pretext of a] call to fight terrorism," Allam said, according to Reuters.
ISIS declared a caliphate in areas of Iraq it captured, following which the group started using the abbreviated Islamic State name.
Radical Islamic cleric Abu Qatada, who is being tried on terror charges in Jordan, recently denounced the IS declaration as "void".
"The announcement of a caliphate by the Islamic State is void and meaningless because it was not approved by jihadists in other parts of the world," Abu Qatada said.
"This group does not have the authority to rule all Muslims and their declaration applies to no-one but themselves," he declared.
"Its threats to kill opponents, sidelining of other groups and violent way of fighting opponents constitute a great sin, reflecting the reality of the group," wrote the preacher, who is of Palestinian Arab descent.