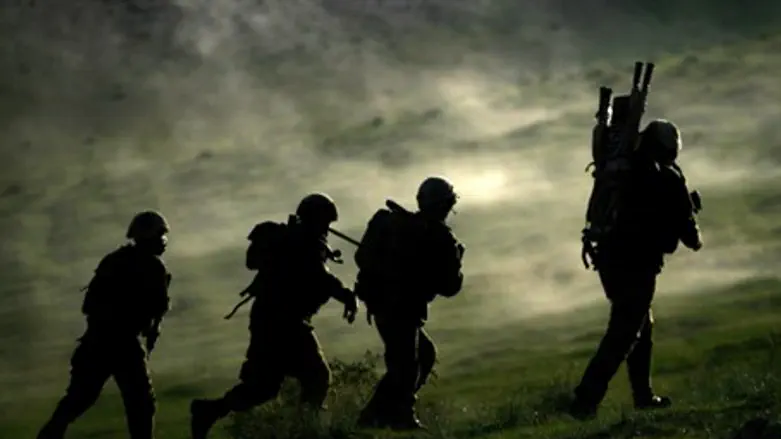 IDF soldiers
Flash 90
The commander of the 101st Paratrooper Battalion heroically prevented a Hamas terrorist from snatching the body of an IDF soldier and disappearing with it into a tunnel on Monday, it has been revealed.
The commander noticed a terrorist dragging the body into a tunnel and took action. He requested assistance from a nearby tank, and entered the tunnel, while deploying massive firepower. He shot the terrorist and succeeded in bringing the soldier's body to the IDF's staging ground, where it was safe from abduction.
A senior officer in the Gaza Division said Thursday that the division raised the subject of the tunnels in the past, but encountered indifference both in the military and on the national level. He estimated that a technical solution to the tunnel problem would be put in place in one or two years' time.
The officer said that Operation Protective Edge had pushed Hamas five years backward in terms of its tunnel-related abilities. "Hamas, which placed its hopes on the tunnels for four years, has only residual capabilities and we will neutralize that, too, in the coming days."