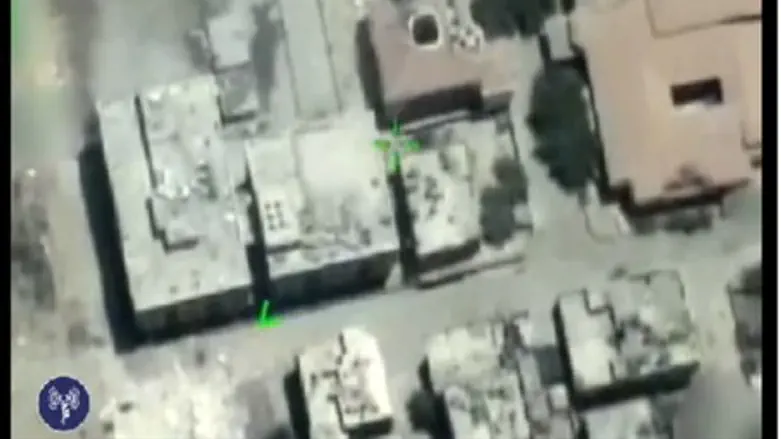 Footage seconds before IAF strike on Al Wafa
IDF Spokespersons Office
The IDF Spokesperson's Office has published footage on an airstrike on Al Wafa hospital in the Shajaia district of Gaza City on Wednesday, after Israeli troops came under heavy fire from terrorists who had taken up positions inside the hospital.
Preceding the video is an audio recording of a conversation between hospital officials and an IDF official, who seeks clarification that no patients or medical personnel remain in the building. Their voices are distorted to protect their identities.
Earlier Wednesday the IDF released a statement immediately after the strike in which it explained why the hospital had been targeted.
Soldiers had been coming under fire from Hamas and Islamic Jihad terrorists who were using the premises as command centers, and had even launched antitank rockets from the hospital, according to a military spokesman.
In the video following the airstrike secondary explosions can be seen, possibly an indication of weapons or explosives caches stored by the terrorists.
Israeli officials have repeatedly slammed Hamas and other Gaza terrorist groups for using civilians as human shields, and setting up positions in schools, hospitals, mosques and in residential areas.
On Tuesday, for the second time rockets were found being stored in a UN-sponsored school in Gaza.