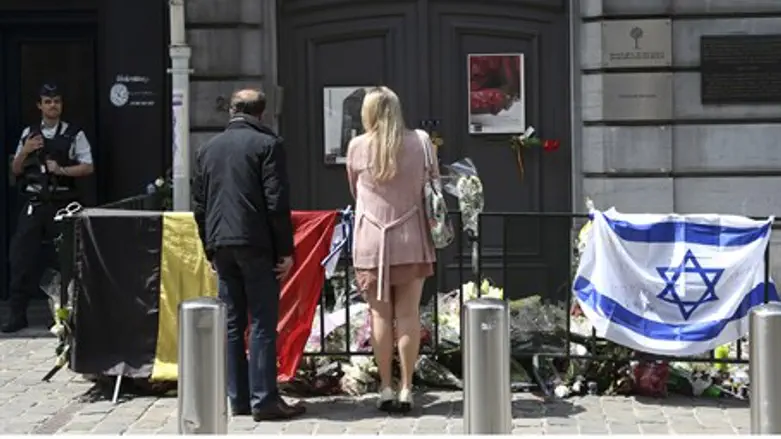 A couple stands by a memorial outside Brussel
Reuters
France's final appeals court Wednesday cleared the extradition to Belgium of a French-Algerian man suspected of carrying out a deadly shooting at the Jewish Museum in Brussels.
The decision by the Cour de Cassation was no surprise as Mehdi Nemmouche, 29, had dropped an appeal against his extradition.
The court order means that Nemmouche can be sent to Belgium in 10 days.
Nemmouche had filed an appeal against a June ruling that ordered his extradition from France, but later decided not to go ahead with the challenge after guarantees that he would not be sent on to another country from Belgium, according to his lawyer.
Nemmouche had feared he could face extradition to Israel for the May 24 murder of a Jewish couple, a Frenchwoman and Belgian man at the museum.
The shooting - the first such attack in Brussels in three decades - raised fears of a resurgence of anti-Semitic violence in Europe and of terror attacks from foreign fighters returning from Syria.
Nemmouche had spent more than a year fighting with Islamic extremist group ISIS in Syria.
He was arrested on May 30 in the southern French city of Marseille in a bus coming from Brussels.  
A revolver and Kalashnikov rifle were found in his luggage - similar weapons to those used in the shooting - as was a portable camera.