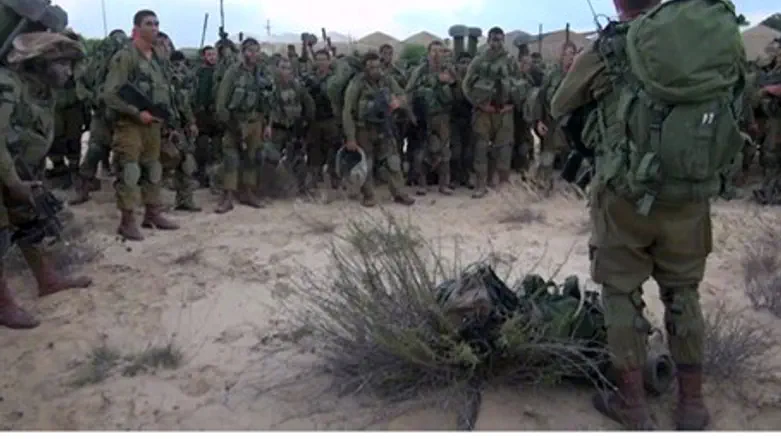 Ground offensive in Gaza
IDF/Flash90
Since the ground operation in Gaza began, the IDF has attacked 260 terror targets, according to updated statistics released by the IDF Spokesperson on Friday night.
Among the targets that were hit are leadership and governance infrastructure, weapons production and storage sites, tunnels and homes of senior Hamas officials.
So far, according to the IDF, 22 entrances to terror tunnels have been uncovered. The tunnels are used for both smuggling of weapons as well as for combat purposes.
IDF forces have killed more than 40 terrorists in Gaza and some 21 terrorists have been caught and arrested by the troops.
Mortar shells were fired at troops in southern Gaza on Friday. In retaliation, the Israel Air Force struck and destroyed the launcher from which the shells were fired.
In addition, a terrorist attack was thwarted in central Gaza on Friday afternoon, when a terrorist armed with five grenades told the troops he required medical attention.
As the troops turned to assist him, the terrorist attempted to throw the grenades at the soldiers, who acted quickly and opened fire at him.
(Arutz Sheva's North American Desk is keeping you updated until the start of Shabbat in New York. The time posted automatically on all Arutz Sheva articles, however, is Israeli time.)