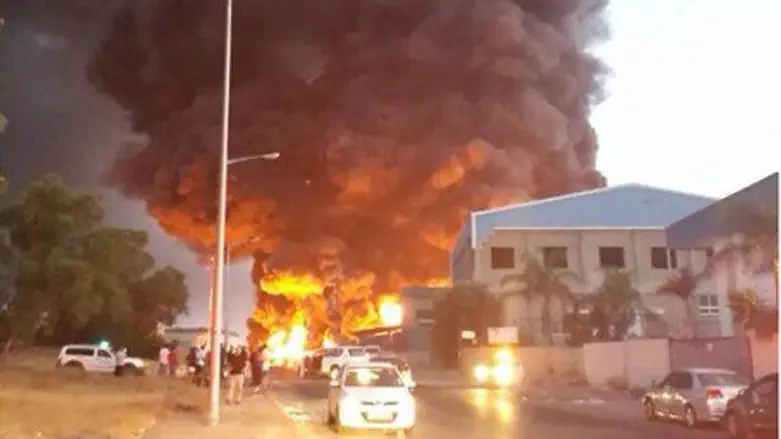 Sderot factory fire from rocket (file)
Flash 90
Ultra-leftists and Arabs who came to Sderot in a "peace bus" were met by angry residents of the southern town, which has been tortured by over 10,000 missiles fired from Gaza in the course of 14 years. "Come here with your children," the residents shouted, "and see how you feel when they can't sleep all night."
"What are they doing here, these scum? Kick them out of here," the residents shouted. "Hamasniks... terrorists... you have chutzpah!"
A woman from Sderot screams at the leftists: "You're stepping on our blood!" Others say: "Go to Gaza!"
The leftists and Arabs decided to get back on the bus and drove onward.