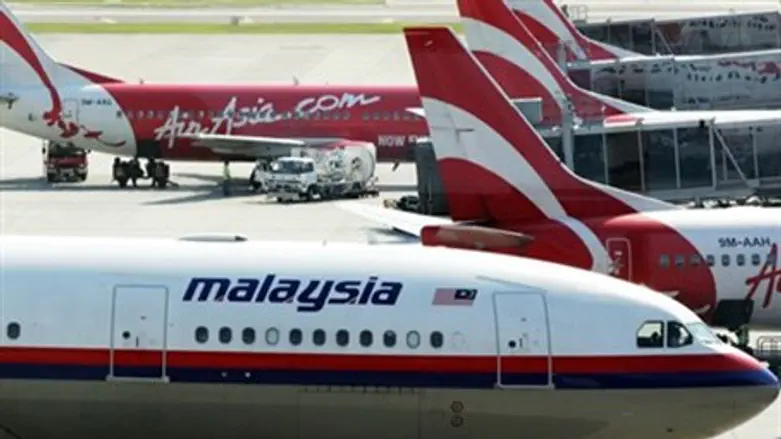 Malaysia Airlines (file)
Reuters
Itamar Avnon, a young Israeli and veteran IDF paratrooper, died in the downing of Malaysia Airlines flight MH17 over the Russia-Ukraine border on Thursday, along with 294 others, his family announced. 
"Unfortunately, I must share with all of my Facebook friends the sad news that my son Itamar was on the plane that crashed over Ukraine," father Dov Avnon revealed in a Facebook post. "He was heading back to Australia after visiting the Netherlands." 
"He survived his military service in the Engineering Corps, time in the Paratroopers, and Operation Cast Lead, but he was a victim of a plane crash over a combat zone in Ukraine," he added. 
Avnon also noted the timing. 
"The final journey for Itamar included saying goodbye for many people," Dov stated. "He flew from Australia to Israel for his friend's wedding, heard from my father one last time about his experiences in the Second World War, spent a week in Israel with many old friends, and then there was Ruth's wedding." Itamar Avnon had then flown to Amsterdam, as part of a family trip.
"Yesterday - the last day - he went with the kids to a Dutch amusement park," Dov said. "Toward the end of the day we said goodbye; his brother drove him to the airport." 
"He was with us for 27 years," he mourned. "Now we only have memories." 
MH17 crashed in the badlands between Russia and Ukraine on Thursday afternoon, killing 295 passengers and crew. While the official cause of the crash remains unknown, both sides have accused the other of shooting the aircraft down, as pro-Russian separatists and the Ukrainian army continue a violent civil war over Ukraine's eastern Donetsk region.