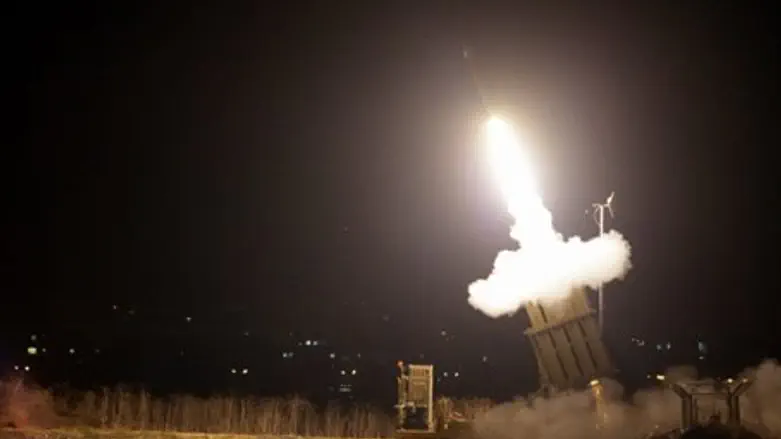 Iron Dome missile defense system in action
Flash 90
Hamas responded to Israel's ground operation in Gaza by firing yet another salvo of rockets towards southern Israel.
Sirens were heard shortly before 2:00 a.m. in Ashdod, Ashkelon and the surrounding areas.
Three rockets were intercepted by the Iron Dome anti-missile system over Ashdod.
Earlier, Iron Dome intercepted five rockets that were fired towards the southern Israeli city of Ofakim.
Two other rockets exploded in open regions.
There were no physical injuries in any of the attacks, but many locals suffer from symptoms of trauma because of the endless rocket fire they have endured for more than a decade.
On Thursday evening, the IDF embarked on a ground assault into Gaza against Hamas's tunnels.
Prime Minister Binyamin Netanyahu explained that the ground operation was a direct result of Hamas's refusal to accept Egypt's proposal for a ceasefire.