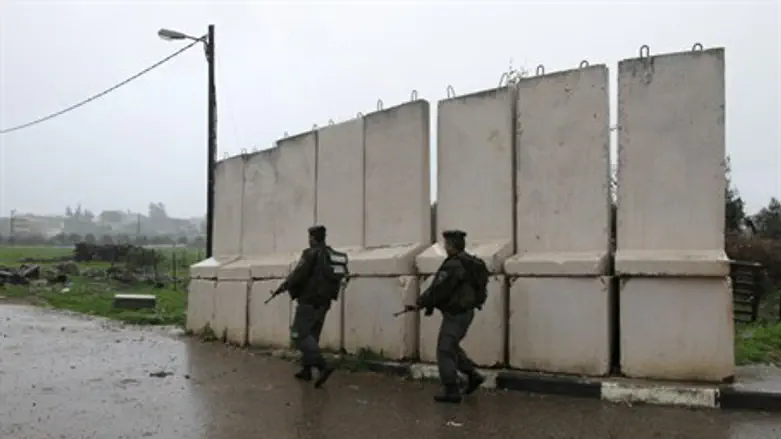 Israel-Lebanon border
Flash 90
Three rockets exploded in the western Galilee region on Sunday night.
The rockets hit open areas, causing no physical injuries or damages. Sirens were heard in the city of Nahariya and throughout the region before the explosion.
The IDF responded with artillery fire towards the area of Lebanon from which the rockets were fired.
A siren in the same area earlier on Sunday turned out to be a false alarm, but Sunday night's attack is not the first time that rockets have hit the area since Israel began Operation Protective Edge.
Sirens sounded Saturday evening in Nahariya, Rosh Hanikra, Shlomi, Kabri and Hanita, along the border with Lebanon, as two rockets from Lebanon hit open regions, causing no physical injuries or damages.
The rockets were apparently fired from Lebanon by a Palestinian Arab Lebanese terror group. Israel responded with artillery fire targeting the firing points.
A Katyusha missile from Lebanon was also fired towards the Galilee on Friday morning. It, too, exploded in an open region and did not result in casualties.