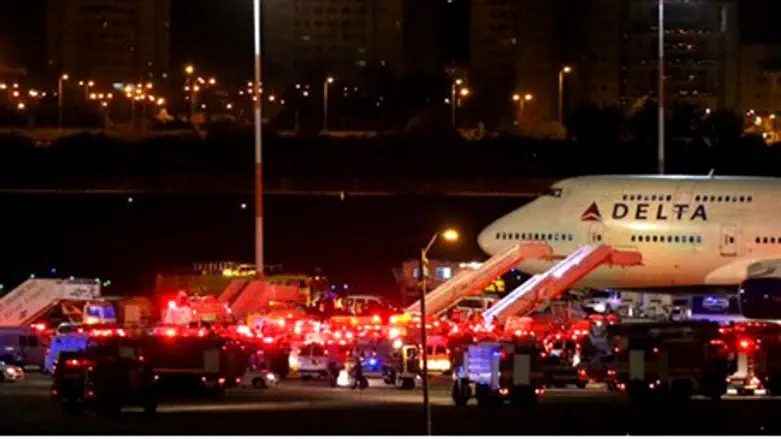 Delta Airlines flight 469 makes emergency lan
Flash 90
A Delta Airlines flight from from Israel's Ben Gurion International Airport to John F. Kennedy International Airport in New York was forced to make an emergency landing Sunday.
Shortly after takeoff, the pilot had noticed that several flaps on the Boeing 747 would not retract. But after trying in vain for an hour to fix the problem himself, he was forced to turn back - along with 370 passengers and 17 crew members - after the plane began to lose fuel.
The aircraft landed safely back in Israel at 2:30 a.m, after being in the air for two hours in total.
"Practice and more practice is the key to the preparedness and professionalism of the operating system at Ben Gurion airport," said the airport's director Shmuel Zakai, after the plane had safely landed.
Security forces and medics were at the scene, but all passengers landed safely and were transported from the runway back to the terminal.