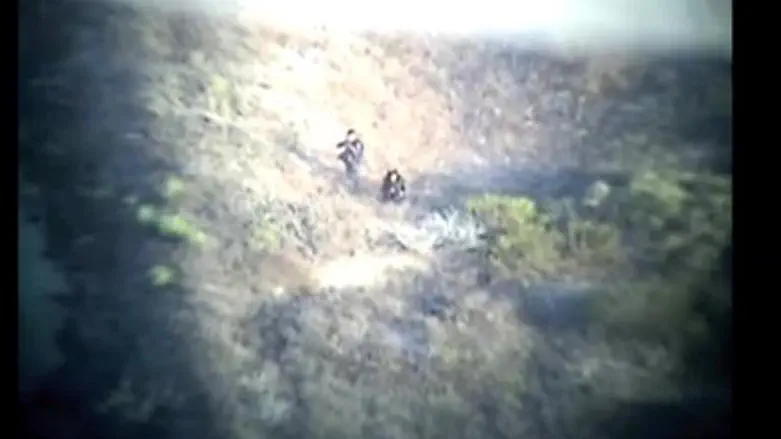 IDF Givati soldiers fire at the terrorists
IDF Spokesperson's Unit
The IDF has dismissed claims that a second infiltration has taken place near Kibbutz Zikim in the Negev, just north of Gaza. 
Earlier Wednesday evening it was reported that two terrorists tried to infiltrate into Zikim from the sea. According to one report, an IDF naval force fired at them, killing one of them, and the second was reported fleeing, with the IDF in hot pursuit. Other reports, however, said both were killed.
After combing the area, however, security forces said that no terrorists infiltrated and residents were given the all clear.
An attack at the same location Tuesday was foiled by the IDF. The IDF has released new video footage of the elimination of four Hamas terrorists who attempted to carry out a deadly attack after infiltrating the border by sea, on the first day of Operation Protective Edge.
The terrorists were killed not long after landing ashore, in a joint operation between ground, air and naval forces.
They were on their way to Kibbutz Zikim, located roughly a kilometer and a half (around one mile) north of Gaza along the coast, when they were intercepted by Israeli forces.
Previous footage was taken by IDF ground forces from the Givati infantry brigade.
The new footage highlights the role played by the Israeli navy in the operation: