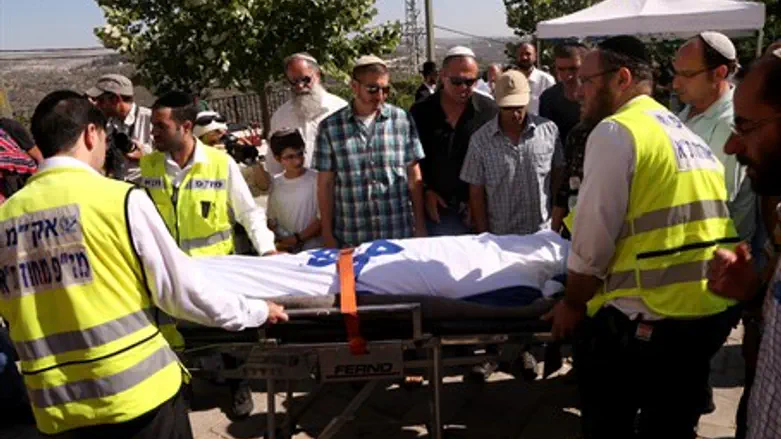 The body of Gilad Sha'ar is transported from
Flash 90
New York State Assemblyman David Weprin has added his voice to the wave of international condemnation following the murder of three Israeli teens.
"Over the past three weeks, the nation of Israel, as well as people worldwide, have witnessed an unspeakable tragedy befall three boys, Gilad Shaar, Naftali Frenkel, and Eyal Yifrach," said Weprin in a statement. "Abducted and eventually murdered at the hands of Hamas terrorists, these innocent teenagers endured a pain I cannot fathom."
Weprin added that his thoughts and sympathies were with the boys' families, and called on the Palestinian Authority to end its "unity government" with Hamas - the Islamist group believed to be behind the attack.
"As a father and grandfather, I could never imagine such heartbreak. I offer my most sincere condolences to the families of Gilad, Naftali, and Eyal. My thoughts and prayers are with them through this difficult time.
"As we grieve for our boys, we must not lie still while the cowardly Hamas terrorists hide in the shadows. I call upon Mahmoud Abbas to, at once, condemn and oust the Hamas contingent within the Palestinian Authority.
"The consolidation of their government was a grave mistake, elevating murderous terrorists to the level of statesmen."
Expressing his "full confidence in the IDF", Weprin urged "swift and heavy justice"  for "the Hamas murderers responsible for this heinous crime."