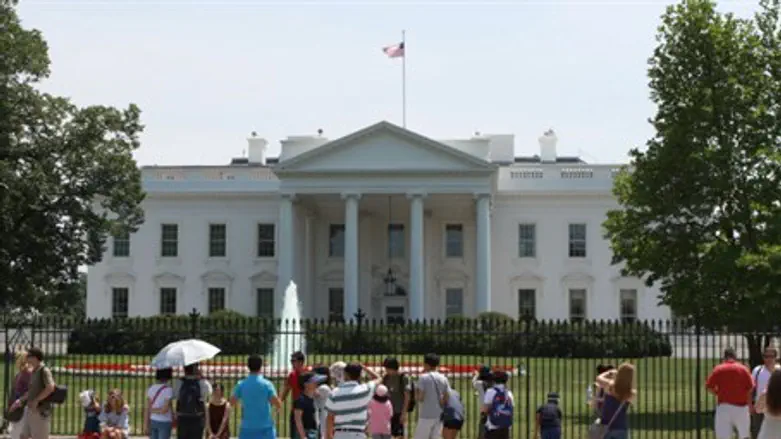 White House
Flash 90
While France and Britain sharply condemned the murders of Israeli teen kidnap victims Eyal Yifrah (19), Naftali Frenkel (16), and Gilad Sha'ar (16), the US limited itself to a tepid "condemnation of violence" that appeared to apply equally to Israelis and Palestinians. In the statement, the White House said that it "condemned the violence that has taken the lives of innocent civilians."
In its own statement, the State Department said that the murders were a "tragedy," but called on "both sides to maintain patience and restraint." The statement also urged Israel and the Palestinian Authority to continue their security cooperation.
The US statements contrasted with statements by the leaders of France and Britain.
French President Francois Hollande in a statement "strongly condemned the cowardly murders" and offered his "sincere condolences to their families as well as to the Israeli authorities.
In a Twitter post Britain's Prime Minister David Cameron called the murders an "inexcusable act of terror. Britain will stand with Israel as it seeks to bring to justice those responsible," he wrote.