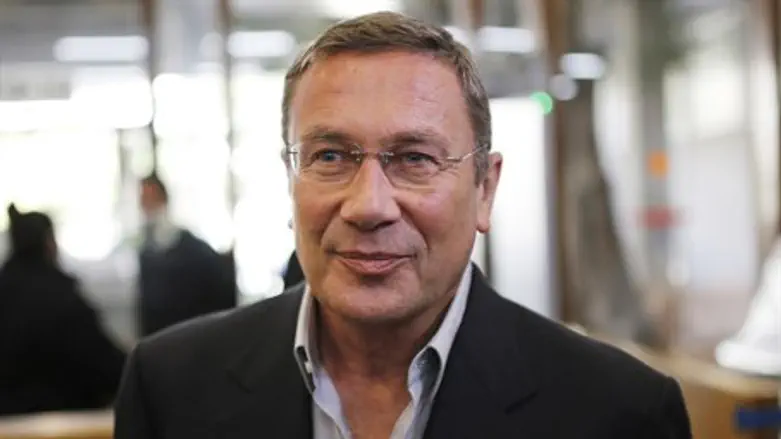 Nochi Dankner
Reuters
The Tel Aviv District Attorney's Office submitted an indictment on Monday against Israeli tycoon Nochi Dankner, broker Itai Strom, the giant IDB Holding Corp, and Close Trading Ltd. (formerly ISP Financial Trading) over charges of stock manipulation.
The indictment accuses Dankner and Strom of fraudulent influence and inducement under Paragraph 54 of the bank securities law, in addition to crimes of money laundering.
Dankner has been accused additionally of misleading an investor, while Strom has been charged with lying in investigation.
Last December, a court ruling removed control from Dankner of IDB Holding Corp, which Dankner acquired ten years ago.
The decision came as part of a bailout plan for the indebted massive holding company, transferring control to two largely unknown investors, Moti Ben-Moshe and Eduardo Elsztain.
Last April, Bank Leumi decided to cancel its initial plan to erase 150 million shekels ($42.7 million) of Dankner's debt following public outrage over the plan.