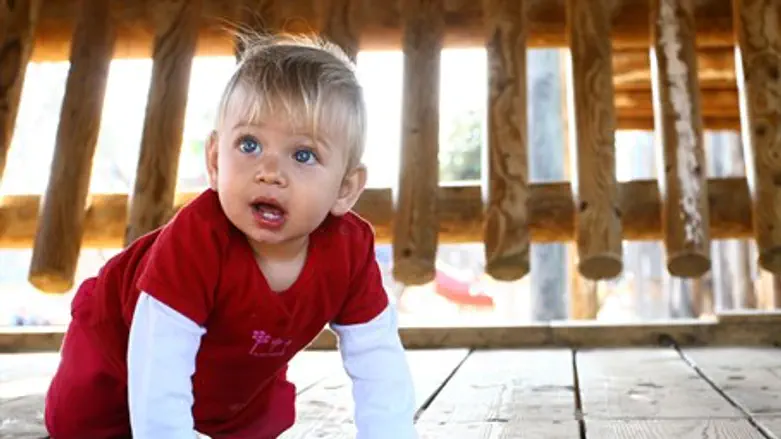 Infant (illustration)
Flash 90
A 14-year-old minor is under investigation for briefly kidnapping a ten-month-old infant from a nursery school on Tuesday morning in Modi'in Ilit, located between Jerusalem and Tel Aviv.
The minor told the nursery school teacher that the mother of the child had sent him to pick up the infant for several minutes, reports Kikar Hashabat.
The teacher agreed and handed the child into the teen's custody, proceeding to call the mother to confirm whether she had indeed told him to pick up her son. 
However, the mother clarified to the teacher that she had made no such request, and in fact did not even know the minor.
Immediately the teacher called up the police, and shortly thereafter police vehicles searching the area located the minor and the infant, who was unharmed but very frightened.
The infant was returned to his parents, while the 14-year-old was brought in for investigation with his parents to the Binyamin Police Station's youth department.
In investigation, the teen claimed he had taken the infant because he had no younger siblings, and therefore wanted to know how it felt to have an infant brother.
The teen, who has no criminal record, was conditionally released, and the kindergarten teacher was called in for investigation under suspicion of negligence for having handed over the infant to an unknown person.