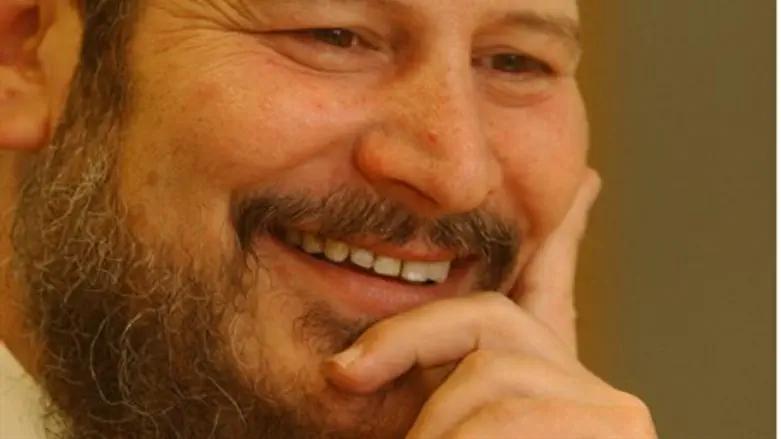 Uri Lupoliansky
Israel news photo: Flash 90
Tel Aviv District Court Judge David Rosen sentenced former Jerusalem Mayor Uri Lupoliansky to six years in jail Thursday, for accepting bribes in the Holyland scandal.
"The defendant's deeds undermine the public's trust in its leaders," said Rosen in his decision. "This is a person who has done much for the public, did good deeds and did not take the money to his own pocket, but accepting the bribe increased his power."
The defense said that jailing Lupoliansky could endanger his life, because he suffers from cancer. However, the judge accepted the opinion of the Israel Prisons Service doctors, according to which Lupoliansky is able to serve a jail sentence.
The sentencing of Lupoliansky was split off from that of the rest of the people convicted in the Holyland affair, after the prosecution requested this, and because of his health problems.
In a recent court session, Judge Rosen indicated that he intends to be lenient with Lupoliansky in view of his failing health as well as the fact that he did not take bribe money into his own pocket. In Lupoliansky's case, the bribe money went to the Yad Sarah charity.
"Are we only in charge of the law? Do we not possess humanity?", the judge said in response to the prosecution's requests for punishment. "It is time to show generosity and mercy toward people who did not take money into their own pockets."
The prosecution asked for a six year sentence against Lupoliansky, who was convicted of taking 2.5 million shekels in bribes. Despite his promises of leniency, the judge accepted the prosecution's request in full.