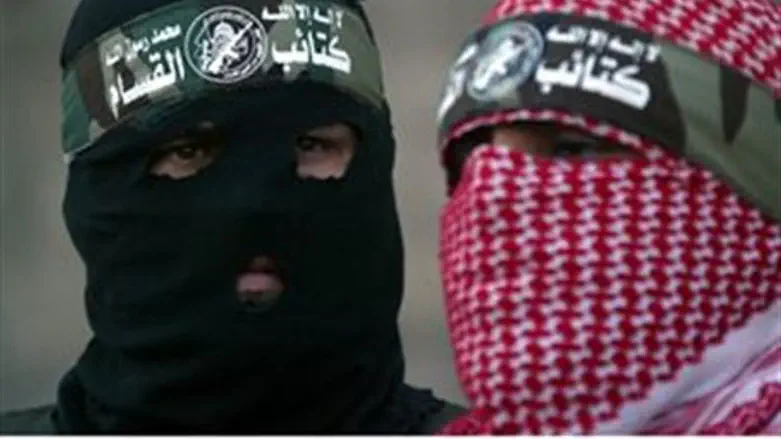 Terrorists (illustration)
Flash 90
IDF soldiers were able to foil an attempt by two terrorists to infiltrate into the Shomron (Samaria) town of Kochav Ya'akov, northeast of Jerusalem, on Monday evening.
The soldiers caught the two as they were tampering with the fence surrounding the town and opened fire towards them. One of the terrorists was wounded and taken for treatment in a Ramallah hospital. His condition is unknown.
Officials in the IDF said that there have been several recent attempts by terrorists to infiltrate into the town, all of which were stopped by security forces.
In another incident on Monday evening, terrorists threw rocks at cars that were travelling on Highway 55 in Samaria, near Azzoun. A one-year-old girl was lightly wounded from the rocks.
The attacks come as security forces continue the arrest campaign of Hamas terrorists, part of the ongoing investigation into the kidnapping of three yeshiva students in Gush Etzion last week.
Among those arrested is Aziz Duwaik, a senior Hamas member and Speaker of the Palestinian Legislative Council (PLC). Duwaik was arrested on Sunday night in Hevron, along with additional parliament members in Judea and Samaria.