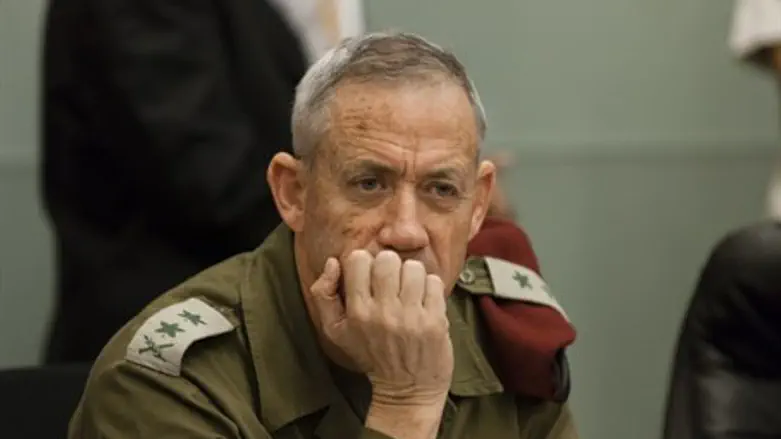 Chief of Staff Benny Gantz
Flash 90
IDF Chief of Staff Lt. Gen. Benny Gantz praised the IDF and security forces during a special briefing on Monday, calling the campaign "significant" after a long night of arresting over 150 people in connection with the kidnapping of the three yeshiva students in Hevron.
"We have one goal - to find the three boys and bring them home," Gantz stated. "We're going to hit Hamas hard and continue forward."
As of Monday, over 150 Palestinian Arab terrorists had been arrested in Judea and Samaria, including several top Hamas officials. One of the ministers arrested includes top Hamas official Aziz Duwaik, who is second-in-line to Abbas.
A senior IDF official told reporters Sunday afternoon that in the army's estimation, the three kidnapped teenagers taken Thursday night by unidentified captors are still alive, and are being held somewhere in the Judean Hills. Until they have been found, however, the crackdown on Hevron and on Palestinian Authority villages will continue.