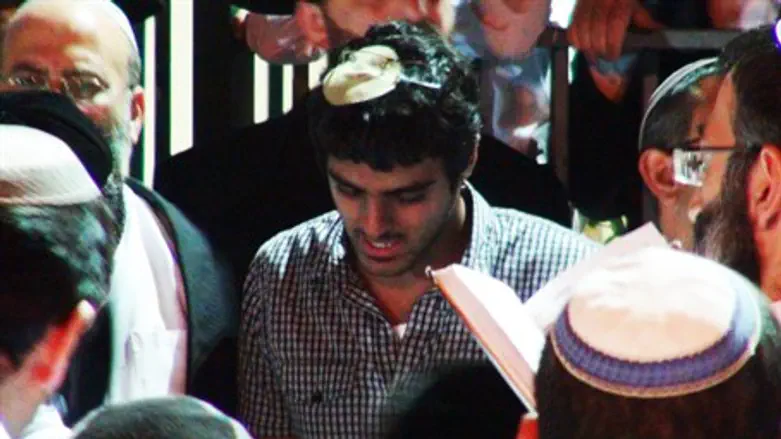 Eyal Yifrah's brother leads emotional prayers
Arutz Sheva
The brother of Eyal Yifrah, one of the Israeli students kidnapped on Thursday night led an emotional prayer service in his hometown of Elad.
Yifrah was taking part in of countless prayer rallies taking place nationwide, including one called for just after midnight tonight at the Kotel (Western Wall) in Jerusalem.
Mass prayers for the safe return of the boys were held throughout Shabbat amid an outpouring of public sympathy.
IDF and other security forces continue to scour the Hevron region where the boys are believed to be being held, but officials are remaining tight-lipped about the progress of the investigation, or indeed how much they know about the circumstances of the kidnappings themselves.
Israeli and Jewish activists and supporters have also taken to social media in a show of solidarity under the hashtag #bringbackourboys.
Meanwhile, in other developments:
Click here for full coverage of the ongoing search for the missing teens.
For translation of the prayer, Psalm 130, click here.