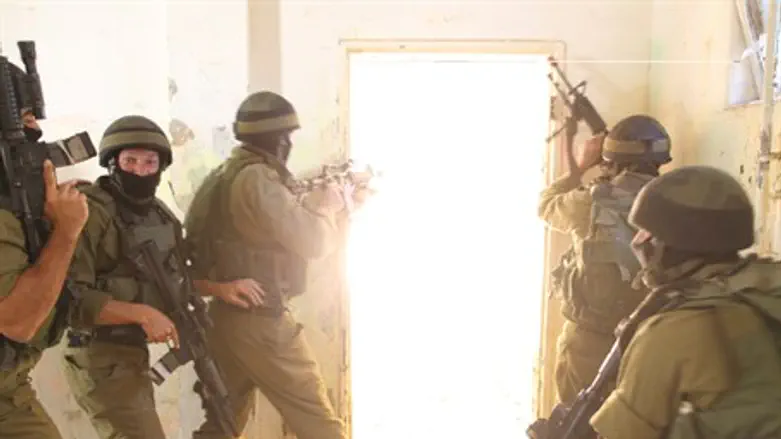 IDF counter-terror unit (file)
Flash 90
The IDF has successfully raided and shut down anti-Semitic publications in the Palestinian Authority (PA), AFP reports Wednesday, including several linked to Hamas. 
"Officers informed us that Israel would not allow the printing and distribution of Falastin, Al-Resala, and Al-Istiqlal," three Hamas newspapers, Al-Ayyam's managers said in a statement.
Al-Ayyam has been printing the three papers since April, when a surprise reconciliation deal between Hamas, which rules Gaza with an iron fist, and longtime rival Fatah, brought Hamas publications back to newsstands in the PA. 
The soldiers threatened to take "concrete steps" towards stopping Falastin, Al-Resala and Al-Istiqlal being printed at Al-Ayyam's offices in Ramallah, the statement said.
The IDF has declined comment. 
Falastin has also been known in English-speaking media as "Palestine" magazine, and frequently publishes stories inciting against Jews and Israelis. 
Arutz Sheva recently exposed a particularly inflammatory political cartoon in the daily - which is an official Hamas publication - showing immigrants to Israel walking into their graves.