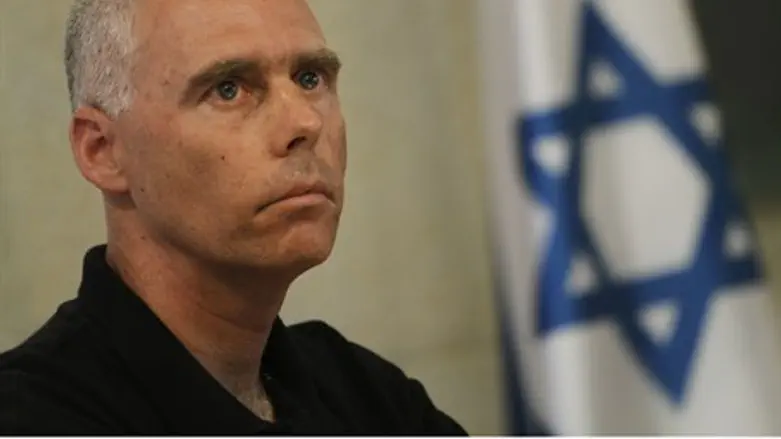 Ron Kerman
Flash90
Ron Kerman, the father of terror victim Tal Kerman Hy"d who was killed in the 2003 bombing of bus line 37 in Haifa, didn't put much hope in the proposed bill to prevent the release of terrorists.
The bill would have amended one of the Basic Laws of Israel, preventing the President from being able to pardon a convicted terrorist under certain conditions. While it was approved Sunday by a Ministerial Committee, Science and Technology Minister Yaakov Perry (Yesh Atid) on Monday appealed the bill, essentially shelving it.
Kerman told Arutz Sheva that politicians would always find ways to get around the law to release terrorists.
"In the case of my daughter, the terrorists got 17 accumulated life sentences, and today they're free. There will always be a politician who crudely deceives the rule of law and ethics, and frees more terrorists," remarked Kerman.
The bereaved father commented that the law was unnecessary, saying "if they don't want to free terrorists, let them not vote for their release. That's my demand from all the Israeli government ministers; they shouldn't put restrictions on themselves that later on they can get around."
Kerman argued that the bill, which was proposed by MK Ayelet Shaked (Jewish Home) and MK David Tzur (Hatnua), was meant for political interests.
"It might be a pretty title for a bill, but you see that once again it's a political game with populist goals. If I was naive I would say the motives are pure here, but you see that it's politics," stated Kerman.
Explaining his proposed methods of dealing with terrorists, Kerman added "for me it's a capital offense, you can't free terrorists and that should be the case even without a law (mandating it)."
"We don't believe your empty words"
Kerman was one of the bereaved family members who asked Prime Minister Binyamin Netanyahu not to address the Memorial Day ceremony last Monday, given his release of 78 terrorists as a "gesture" during the peace talks.
In a letter, they wrote "if we were really that important and you really joined us in our grief, you would have had the ability to prevent us from suffering once again for nothing. We've heard plenty of cliches, slogans and hollow promises in your speeches. You do not mean a word of it and we no longer believe in you and any word you say."
When Netanyahu spoke at the event anyway, roughly a dozen bereaved family members protested, standing up and leaving while holding up red flags. One bereaved father shouted out over the release of the terrorists, before breaking down in tears.