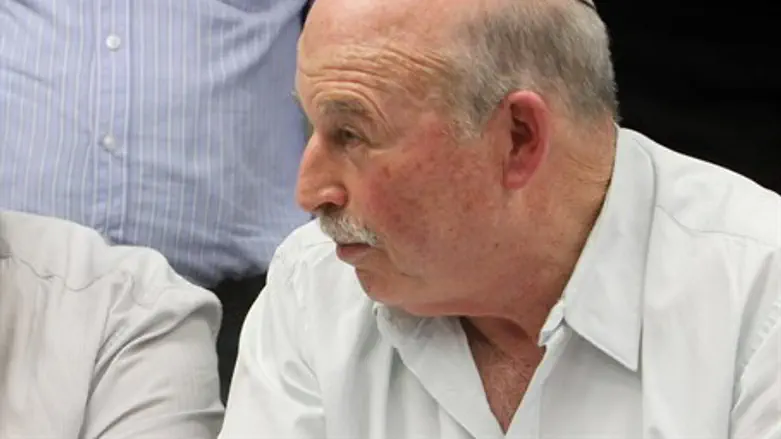 Nissan Slomiansky
Flash 90
Haredi Israelis aren't the only ones opposed to Finance Minister Yair Lapid's plan to eliminate VAT payments for first-time home-buyers: Residents of peripheral areas of southern Israel also expressed opposition to the plan, saying that it would ruin their own communities.
The Jewish Home Party's "Southern Forum" met for the first time Sunday night in Kiryat Gat to discuss the issue. The Forum includes city officials from Kiryat Gat and other area towns, Jewish Home activists, and community activists.
The group plans to get together on a regular basis to discuss issues of importance. Jewish Home has set up similar forums in other cities, and with other population groups, such as youth, secular Israelis, etc.
On Sunday night, the topic was Lapid's plan, which would enable IDF veterans to save 18% on the price of a home. "Not only will this plan not help the periphery, it will also hurt it," said Deputy Mayor of Kiryat Malachi Shimon Hazan.
"Families will prefer to buy a home in the center of the country and will abandon our communities, since prices will be 18% lower there."
Attending the meeting was MK Nissim Slomiansky, Chairman of the Knesset Economics Committee. Slomiansky said that he intended to lower home prices in a way that will help everyone.
"Jewish Home is at the center of economic decision-making in Israel, and we are doing everything we can to ensure that decisions that are made are fair to everybody, as well as more moral and Zionist," he said. "This is the essence of Religious Zionism."