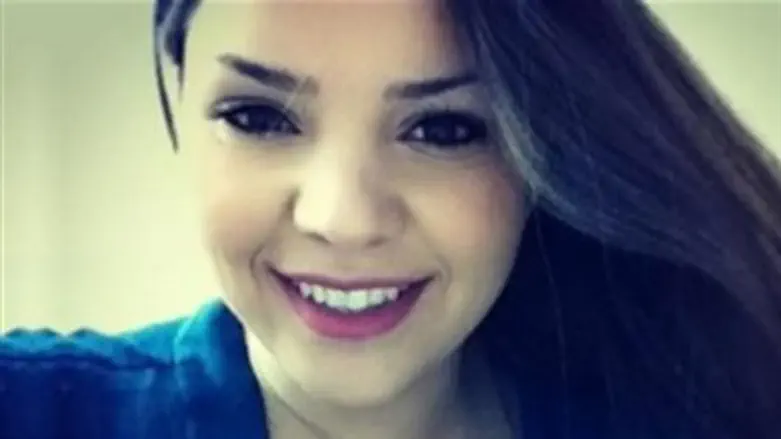 Shelly Dadon
Courtesy of the Dadon Family
Internal Security Minister Yitzhak Aharonovitch (Yisrael Beytenu) said at the end of a meeting with the family of Shelly Dadon, the 20 year-old who was found murdered last week in Migdal Haemek, that there "is a dramatic development in the murder investigation." 
"We are not far from the day when we can apprehend the killer," he said. The family is currently being updated on further developments. 
Earlier in the day, Prime Minister Binyamin Netanyahu called Ya'akov Dadon, Shelly's father, and stated that police were making "every effort" to arrest those responsible for the murder.
Sources say that while the Shin Bet stated that the murder is a terror attack - not a criminal murder - both possibilities are being investigated. Police are still looking into all leads in the case.
Police found Dadon's body in an abandoned Migdal Haemek parking lot Thursday night. The Shin Bet is still hunting for the killer, who apparently fled into the woods.
Dadon had no criminal record; she had been on her way to a job interview but did not make contact with her family for several hours. Family say she tried to make contact, saying she was being strangled; when they found out that she had never shown up for the interview, they contacted police. Her body was found a short time later by patrolmen.