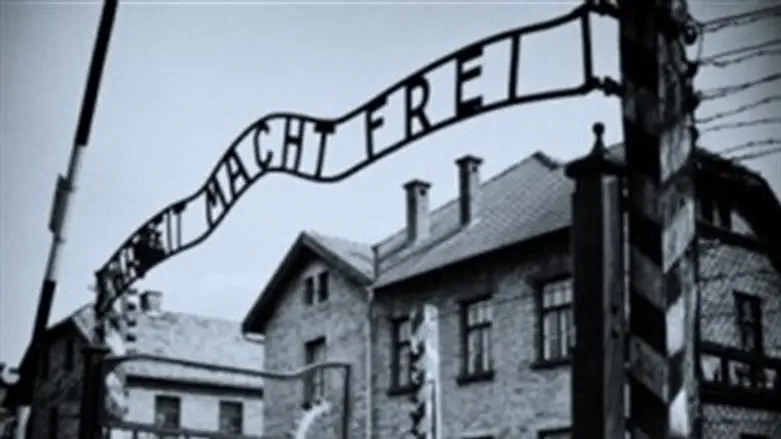 Auschwitz
Thinkstock
Szymon Klug, the last Jewish resident of Oswiecim, Poland, better known by its German name Auschwitz, passed away in 2000.
On May 18, Klug's home, located just a few miles from the Auschwitz-Birkenau death camp, will be opened to the public for the first time, as part of a major expansion to the "Auschwitz Jewish Center." The expansion will feature a new, state-of-the-art permanent exhibition in the Center.
The "Auschwitz Jewish Center" is the only Jewish presence in the vicinity of Auschwitz. The Center's educational programs include immersive study programs on the Holocaust, pre-war Jewish life and Polish-Jewish relations.
The Center is frequented by students from Poland, the US, American, including American military schools, as well as other international students.
Tomasz Kuncewicz, Director of the Auschwitz Jewish Center, said "we believe that the renovation of the Kluger house and the new Core exhibition will give us the opportunity to take an innovative approach to commemoration of and education about the destroyed Jewish community of Oswiecim."
The new exhibits "go beyond the standard nostalgia and engage viewers in an active process of discovering history and engaging with memory today," added Kuncewicz. "We are proud to have saved the last Jewish home in Oswiecim from collapse and to have turned it into a place of dialogue today."
In 2013, the Center undertook a massive construction effort to save the home of Szymon Kluger and raised funds from more than 350 donors, including 258 backers through the online crowd-funding platform Kickstarter.
Telling the 400-years of Oswiecim Jewish history
The renovation of the Kluger House has completely transformed the building. The ground and upper floors house Café Bergson, which welcomes foreign visitors and locals alike, serving local vegetarian cuisine and packaged kosher products, while the bottom floor offers space for new temporary exhibitions. 
The Center will also open a new permanent core exhibition called "Oshpitzin", the name the Jews of Oswiecim called their town. Through vivid photographs, compelling original materials, and immersive new technology, the exhibition tells the 400-year history of Oswiecim's Jewish community.
Visitors will be able to follow individuals and families through Oswiecim's long history, listen to survivor testimony, and view unique and never-before-presented objects that tell the stories of centuries of Jewish life.
The Auschwitz Jewish Center is operated by the Museum of Jewish Heritage - A Living Memorial to the Holocaust, from the Museum's New York City campus. The Center opened its doors in 2000 and joined with the Museum in 2006.
Located just three kilometers (just under two miles) from the Auschwitz–Birkenau death camps, the Center provides a place for individuals and groups from around the world to pray, study, and learn about the vibrancy of Jewish culture before the war, and memorialize victims of the Holocaust.