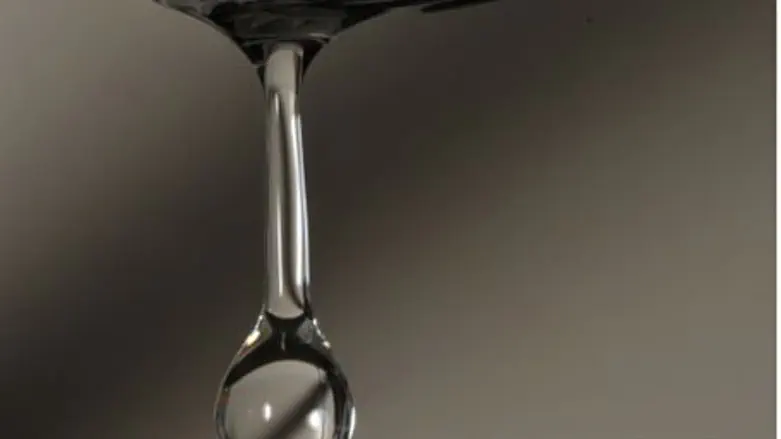 Water
Israel news photo: Flash 9
Drinking water in nine Jerusalem neighborhoods may have been contaminated, the Ministry of Health announced Wednesday afternoon. 
Affected neighborhoods include Abu Tor, Silwan, Zur Baher, Ras al-Amud, the Old City, Baka, Talpiot, Mamilla, and Morasha (Musrara). About 150,000 people are estimated to be living in affected areas, according to Ma'ariv/NRG.
The Gihon water company and the Health Ministry are performing tests on the water Wednesday afternoon and evening. In the meantime, all residents living in affected areas have been instructed to drink bottled water until further notice. 
Gihon CEO Zohar Yinon, said Wednesday that testing for contamination is being conducted as quickly as possible.
"Gihon is running tests in coordination with the Water Authority, the Jerusalem Municipality and the Ministry of Health, in order to bring life back to normal as soon as possible," Yinon stated. 
Gihon representatives told the daily that complaints had poured into their offices overnight over unusual tastes and smells from tap water in several neighborhoods.
Gihon workers immediately took water samples from those neighborhoods for testing; tests indicated a decrease in chlorine, a factor which experts say indicate contamination. 
As of Wednesday afternoon, preliminary results had indicated that the culprit was not terrorism, but leakage of treated waste water into drinking water, but the exact cause has yet to be confirmed.