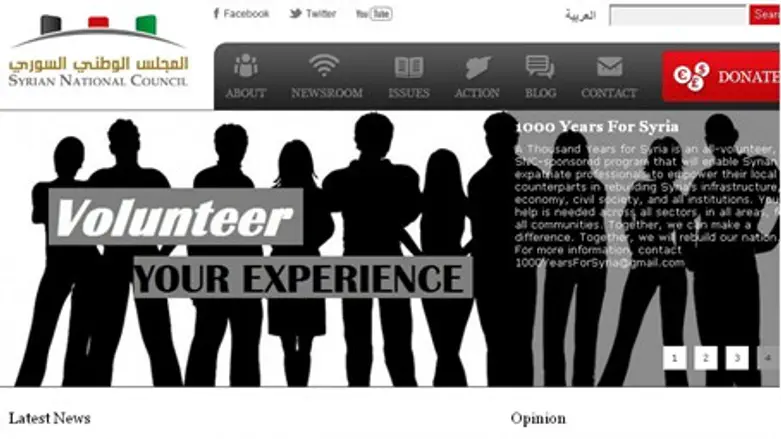 Mahmoud Abbas
Reuters
Palestinian Authority (PA) Chairman Mahmoud Abbas on Monday attacked Israel for not recognizing eastern Jerusalem as "occupied territory," accusing Israel of "war crimes" and "ethnic cleansing" by allowing movement in its capital city.
"Up till now, Israel hasn't recognized that East Jerusalem is occupied land," stated Abbas, according to the Arab news agency Wafa.
Abbas referred to the UN recognition of "Palestine" as a non-member observer state in 2012, claiming it gave the PA rights along the 1949 Armistice lines and Jerusalem as its capital, and further claiming that Israeli activity in the city is a "war crime" under the Geneva Conventions.
"The goal of Israel is to conduct an ethnic purification against the Palestinian residents of the city," charged Abbas. "Israel is conducting crimes by moving citizens living under occupation to other areas, and in parallel by moving citizens from its territory to occupied territory."
New fund to "defend Jerusalem before we lose it"
Speaking in Ramallah before a crowd consisting mostly of Arab businessmen, Abbas announced he was establishing a fund to manage the eastern part of Jerusalem.
Abbas declared he had contributed one million dollars from his "presidential institute" budget, asking for contributions from PA residents, and notably the businessmen in the crowd, to donate to the fund.
"We have to defend the city before we lose it, and then crying about it won't help," Abbas said regarding the fund.
"There's no doubt that Jerusalem is the capital of the Palestinian state, and we don't want to raise a wall that will separate between the East and the West, rather to leave it open to all religions, Christians, Muslims and Jews, to pray at the Kotel (Western Wall)," claimed Abbas.
The PA Minister of Religious Affairs just a month ago claimed that the Kotel is part of Al-Aqsa Mosque, and therefore off limits to Jews.
Demands to continue talks, Israeli "apartheid"
Abbas took the opportunity also to state his demands for the continuation of the peace talks, which reached their April 29 deadline on Tuesday.
Those conditions included the release of the fourth and final batch of terrorists offered as a "gesture" by Israel, as well as an Israeli building freeze in eastern Jerusalem, Judea and Samaria.
Abbas also quoted US Secretary of State John Kerry, calling Israel an "apartheid state." Earlier on Monday, statements from a meeting last Friday were published, in which Kerry warned that Israel will become an "apartheid state" if a peace agreement is not reached.
An additional condition placed by Abbas was the definition of Israel's borders, saying "we have a serious problem in the borders, Israel is the only country that doesn't have borders."
"The Israelis have to stop saying that their borders are wherever their soldiers arrive at," charged Abbas.