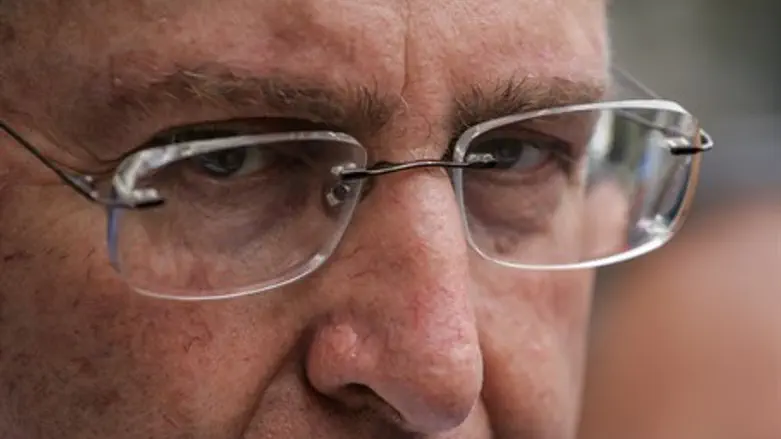 Moshe Yaalon
Flash 90
Defense Minister Moshe Ya'alon on Monday spoke at an event commemorating Holocaust Martyrs and Heroes Memorial Day at Kibbutz Yad Mordechai.
"I stand before you, responsible for the security of Israel's citizens, and to my misfortune I see the actions and realize the intentions of those whose greatest desire is to kill us only because we are Jews. It is as if nothing had changed in the last 70 years," he said.
"Our enemies reach out to the entire world, trying to damage Israel and Jews everywhere and in many ways," Ya'alon said, making references to Hamas and Iran. "Our enemies develop and collect tens of thousands of rockets to use against us in order to disrupt our lives and make them intolerable. Our enemies are seeking to achieve nuclear capability to use against us."
Ya'alon called on world leaders to learn the lessons of the Holocaust.
"Learn and understand the horrors, and don't let their imitators take root again," he urged. "Continue fighting anti-Semitism and hatred, regardless against whom."
Holocaust refugees needed more help from the government, the Defense Minister noted.
"No one understands how survivors wake up sweating in the middle of the night, remembering scenes and incidents from 'those days.' We cannot understand the depth of their suffering, even now, decades later."
Ya'alon also discussed the peace process.
"As someone who was raised here and is raising his children here, I promise you we will continue reaching out for peace, even to the worst of our enemies. But at the same time that we reach out to grasp hands for peace, we will not hesitate to cut that hand off if it is raised against us," the Defense Minister said.