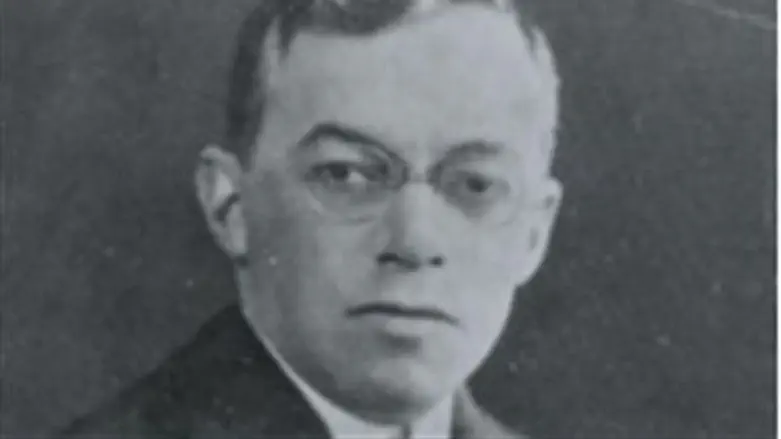 Jabotinsky
Arutz Sheva photo
Prime Minister Binyamin Netanyahu invoked the memory of British Prime Minister Winston Churchill and Zionist leader Binyamin Ze'ev Jabotinsky in the official ceremony beginning Holocaust Martyrs' and Heroes' Memorial Day Sunday evening.
In his speech, he asked: "Why, in the years preceding the Holocaust, did most of the leaders of the world and of our nation fail to see the danger ahead of time?
"A few leaders in the world, like Churchill, saw the threat that Nazism posed for humanity," Netanyahu said. "A few of our leaders, with Jabotinsky at their head, warned of what was coming. But they were criticized and treated as doomsayers and warmongers."
"The tragic and bitter truth is this," he answered his rhetorical question. "It is not that the world leaders did not see. It is that they did not want to see."
Netanyahu's father, the late Bentzion Netanyahu, was secretary to Jabotinsky, the father of the Revisionist Zionism movement.