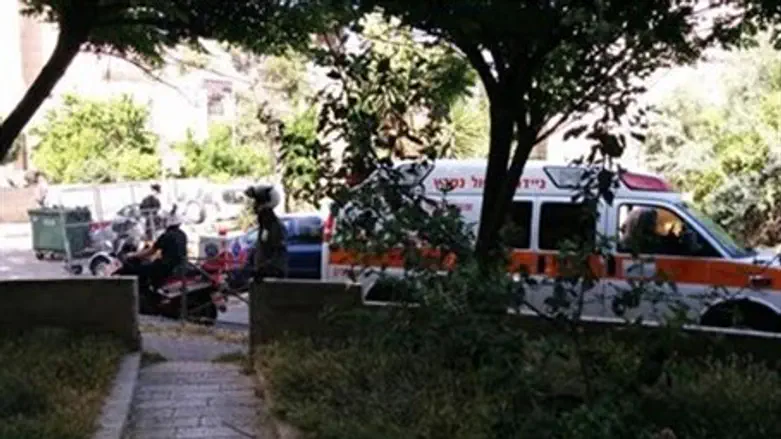 Boy evacuated to hospital after falling
News 24
A three-year-old infant boy miraculously escaped death on Thursday, after falling from a third-story window in his home on Jerusalem's Rachel Imenu Street.
Despite the massive distance of the drop, the infant was left with only moderate wounds.
United Hatzalah and Magen David Adom (MDA) medics who arrived on the scene gave the infant boy medical treatment before evacuating him to the hospital.
"This was an open miracle," remarked Moshe Levi, a United Hatzalah medic who arrived first on the scene.
"The child fell with the window screen onto a tree that broke the force of his fall; the event could have ended tragically," added Levi. "I and other United Hatzalah 'motorcycle-ambulance' unit medics gave him first aid at the scene, and then he was evacuated to the hospital."
Levi added that the circumstances of the fall are being investigated.
In a separate incident, a 50-year-old man from Rishon Letzion fell to his death earlier on Thursday. MDA volunteer paramedics pronounced the man dead at the scene.