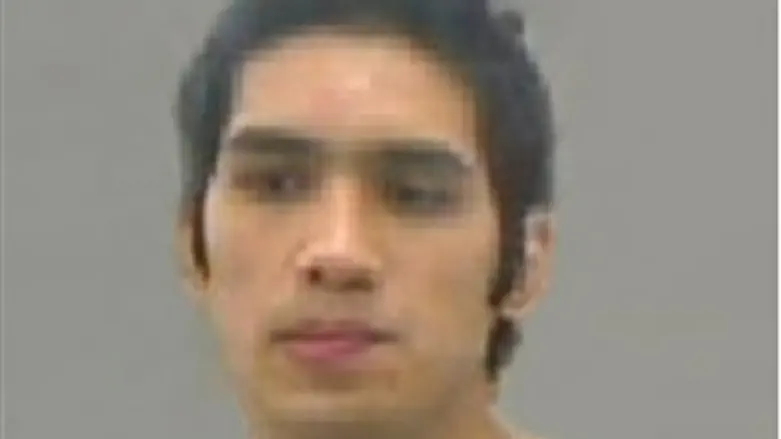 One of the suspects: Youssef Ayad
Stop910
Three members of a Hezbollah terror cell have been exposed in Thailand, where they reportedly were scouting out Israeli and western sites in preparation for an attack.
"Stop910," a website that collects information on terror cells in eastern Asia, reported on Tuesday that the cell was discovered in Thailand, and displayed pictures of three members who had been spying on Israeli sites.
The three terrorists include Youssef Ayad, a Shi'ite Muslim from the Philippines working under Hezbollah's international arm, along with two Lebanese citizens, Daoud Farhat and Bilal Bahsoun.
Information is being sought regarding the three, as the site notes that the they have yet to be arrested.
Thailand is a popular tourist destination for Israelis, particularly for young Israelis who tend to take time off to travel the world after completing their IDF service.
However, the southeast Asian region has become problematic in terms of terrorism, given the ease with which local passports are forged and their common usage. Further, there are large numbers of migrants from Lebanon and Iran in the region who can be enlisted to aid in terror activities.
The Lebanese-based terror group Hezbollah has been increasing its attacks on Israel recently. March was a particularly active month, as the group placed a bomb on the Israeli border in an attempt to kidnap IDF soldiers.
Hezbollah vowed revenge earlier in February, after the IAF took out a transfer of advanced missiles to the terror group from Syria in an airstrike.
Pictures of the three Hezbollah cell members in Thailand, as exposed by Stop910, can be seen below:
Youssef Ayad
Stop910
Daoud Farhat
Stop910
Bilal Bahsoun
Stop910