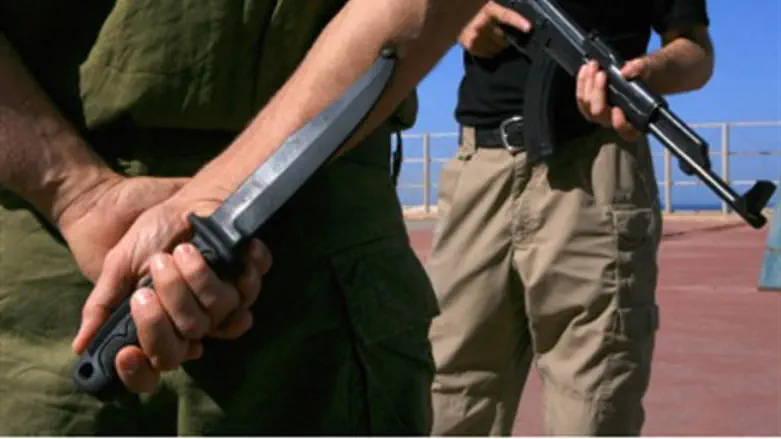 (Illustration)
Israel news photo: Flash 90
Police officers from Ariel in Samaria foiled a stabbing attack Tuesday night while patrolling nearby Tapuach Junction, located near Kfar Tapuach.
The police noticed an Arab man acting in a suspicious manner. Upon investigation, the officers found a knife in his pocket.
An initial investigation revealed that the man intended to stab an IDF soldier at the junction.
The suspect, who hails from the nearby Arab village of Beit Fuka, was arrested and brought in for further investigation at the Shomron (Samaria) Precinct.
The attack came the day after a police officer was murdered by terrorists near Hevron just minutes before Passover began on Monday.
The officer was driving with his pregnant wife and children to Kiryat Arba where they were to have a seder meal when the terrorists opened fire, killing him and leaving his wife wounded. She was evacuated to Shaarei Tzedek Hospital in Jerusalem.