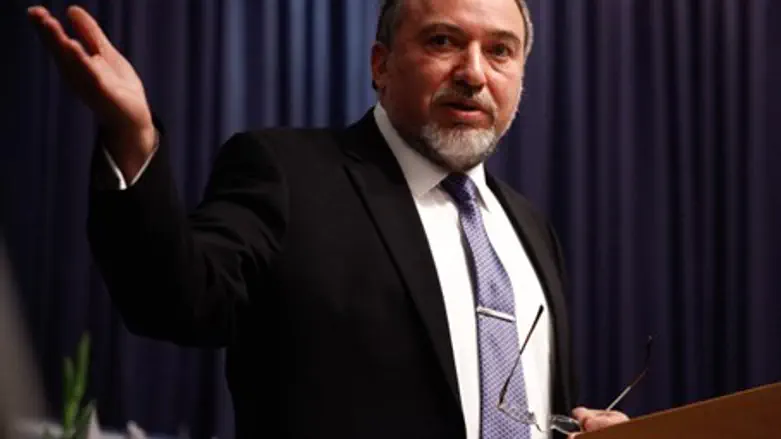 Avigdor Liberman
Flash 90
An alliance of nationalist organizations has come out with a new campaign aimed at reminding the public of Foreign Minister Avigdor Liberman's statement that he would prefer elections over releasing more terrorists.
Liberman's statement came at the Jerusalem Post conference last week, where he said that he preferred to leave the coalition and force new elections instead of having Israel agree to release more terrorists.
The nationalist groups, using Liberman's old campaign slogan that he is a man of his word, said on Sunday, "That was his campaign slogan the last time he ran alone - now we'll see if he really is a man of his word or if he will pull tricks to get out of it."
"We won't let Liberman play hawkish while letting such deals go through the government. He should prove that he is going to keep his word," they added.
"After Bennett announced he would resign from the government if the deal to release terrorists passes, it is important to ensure that Lieberman is sticking to his opposition to the deal as well," said the organizations.
The campaign launched by these organizations will appear mainly in the Russian-language press in Israel, as Russian speakers make up a large chunk of the voters of Liberman's Yisrael Beytenu party.
"If Liberman does not keep his word he would have to provide explanations to his voters," said the alliance.