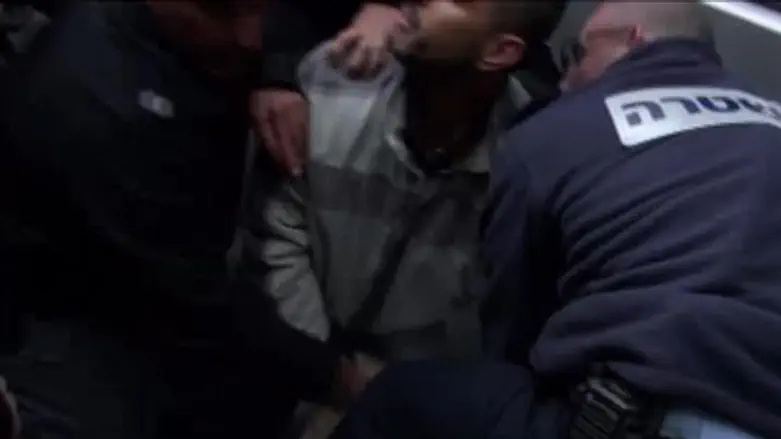 Hareidi demonsration
Hezki Ezra
Hundreds of hareidim protested Thursday at Kikar Hashabat (Sabbath Square) in Jerusalem, against the jailing of a young man who refused to enlist to the IDF. The protesters are from the eida hareidit stream, which organized mass rallies in the past.
Police arrested five of the protesters. A small group of protesters reportedly set garbage bins on fire and threw glass bottles at police.
The yeshiva student was arrested and sentenced to 20 days in jail, for failing to show up to the military recruitment center after receiving his first summons to service.
The area of Kikar Hashabat has been blocked to traffic and police have arrived in large forces to maintain the public peace. The young man's relatives said police had told them that he would not be freed to take part in the Pesach Seder. This is apparently what caused the anger that led to the protest.
In the past few days, MKs Meir Porush and Yaakov Litzman (United Torah Judaism, or UTJ) have been trying to secure the young man's release for the Seder.
Porush told Police Commissioner Major General Yohanan Danino that the police has been evading its responsibility in the matter and saying it was under the authority of the military police.
"The result of the arrests will be events that are not under the aegis of the military courts," he warned, "when the state finds itself in a whirlwind of riots and protests, so that in the end, it will be the civilian police that have to intervene for the sake of the public peace."