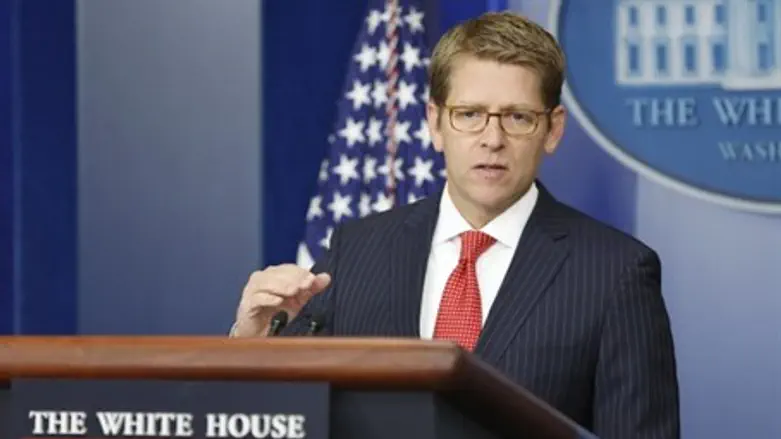 Jay Carney
Reuters
The United States said Tuesday it had told Iran the selection of a UN ambassador who is allegedly linked to the 1979 American embassy hostage crisis was "not viable," AFP reports.
The announcement comes a day after the Senate passed a resolution that would deny the diplomat, Hamid Aboutalebi, a visa.
"The U.S. government has informed the government of Iran that this potential selection is not viable," White House spokesman Jay Carney said, according to AFP.
Aboutalebi, Iran's former ambassador to Belgium and Italy, was a member of the Muslim Students Following the Imam's Line, a group of radical students that seized the U.S. embassy on November 4, 1979, and held its staff hostage for 444 days.
Aboutalebi has said he had minimal involvement in the hostage-taking group.
Iran has defended its appointment of Aboutalebi, brushing aside U.S. concerns and saying he is a veteran diplomat with a successful record and is as such qualified to serve at the UN.
State Department spokeswoman Marie Harf had called the decision "extremely troubling", and at least 29 Republican Senators had appealed to the Obama administration to deny Aboutalebi a visa to enter the US.
As the host government, the United States generally is obliged to issue visas to diplomats who serve at the United Nations, although there have been exceptions.