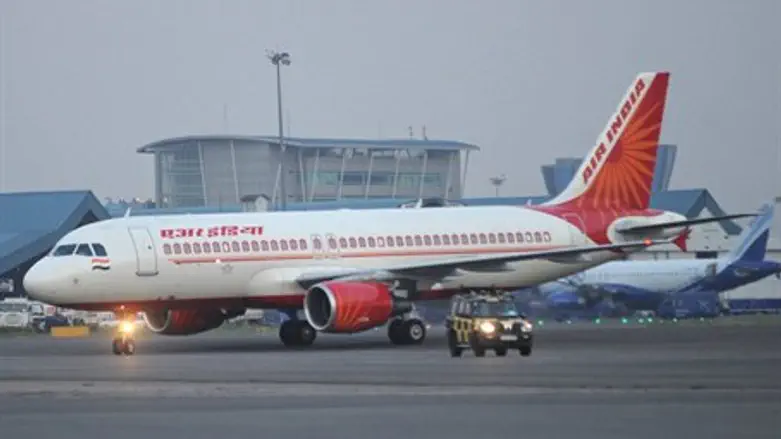 Air India Airbus A320
AFP file
Three Israeli diplomats accused of abusing and injuring an Indian immigration official at New Delhi airport are being "repatriated to Israel," an embassy official told AFP Tuesday.
New Delhi Police had lodged a criminal case against the consular officials, who enjoy diplomatic immunity, after a scuffle broke out between them and an
immigration official late Saturday.
"We are taking this incident seriously. The three diplomats who were involved in the incident have been repatriated to Israel," said Ohad Horsandi,
spokesman for the Israeli embassy in New Delhi.
Local media reports had attributed the diplomats' anger to delays in clearing immigration for their flight to Kathmandu in neighboring Nepal.
"They kept on arguing with the Indian official at the immigration assistance counter. Once their papers were cleared, they verbally abused the official and when he objected, they pounced on him," M.I. Haider, police deputy commissioner in-charge of airport security, had told AFP Monday.
The trio were not arrested over the incident since they have diplomatic immunity but police have proceeded with a case against them. Haider had said that CCTV footage of the incident would be used to assist the case.
The incident comes after a New York police officer was arrested last week at the same airport when bullets were found in his luggage, violating India's
firearms laws. The officer was subsequently released on bail and is currently awaiting a court date to resolve the case.
A US lawmaker slammed the officer's detention as "politically motivated" and revenge for the arrest and strip-search of a female Indian diplomat in New
York late last year for alleged visa fraud.
That incident sparked outrage in India and ignited a bitter row between the usually friendly countries. India flatly denied any link between the two arrests, dismissing the suggestions as ridiculous.