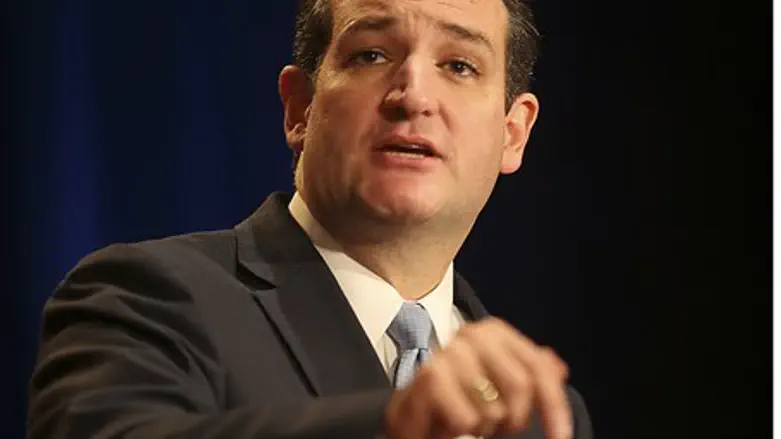 Senator Ted Cruz (R-TX)
Reuters
The US Senate has unanimously passed a bill barring known terrorists from entering the United States as ambassadors to the United Nations. The move came in response to the decision by Iran to appoint Hamid Aboutalebi, who participated in the 1979 hostage-taking of Americans in Tehran, as its UN ambassador.
State Department spokeswoman Marie Harf had called the decision "extremely troubling", and at least 29 Republican Senators had appealed to the Obama administration to deny Aboutalebi a visa to enter the US.
One of those Senators was Ted Cruz (R-TX), who said he would not make do with a simple appeal to the President and promised to introduce legislation to block Iran's application for a visa for Aboutalebi, effectively barring him from working at the UN's New York headquarters.
"It is unconscionable that in the name of international diplomatic protocol, the United States would be forced to host a foreign national who showed a brutal disregard of the status of diplomats when they were stationed in his country," Cruz said. "This person is an acknowledged terrorist."
And late Monday night that bill passed unanimously in the Senate, after weekend talks with Democratic Senator Chuck Schumer (D-N.Y.) successfully secured bipartisan support for the law.
In return for Democratic support, the proposed bill was amended to allay concerns by the White House that the legislation was too broad. The bill now stipulates that Aboutalebi and others like him can only be blacklisted if they have actively participated in terrorist activities.
"There are no circumstances in which the United States should grant such a person a visa, and our immediate concern is to prevent Mr. Aboutalebi from ever setting foot on American soil," Politico quoted Cruz as saying following the bill's successful passage Monday. "I am encouraged that the United States Senate can speak unanimously in a bipartisan voice defending the interest of our nation."
For his part, Senator Schumer accused the Islamic Republic of purposely seeking an escalation with the US over the matter.
"Iran's leadership should not have have unnecessarily escalated tensions with the United States by seeking to appoint an ambassador to the United Nations who materially aided terrorists who abducted American citizens.
"It may be a case of strange bedfellows, but I'm glad Senator Cruz and I were able to work out a bill that would prevent this terrorist from stepping foot on American soil," Schumer said.