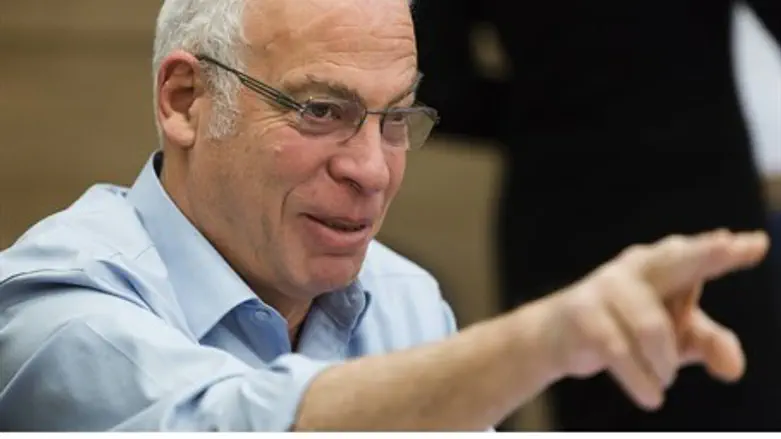 Uri Ariel
Flash 90
Housing and Construction Minister Uri Ariel (Jewish Home) called for the official and immediate end to all negotiations with the Palestinian Authority (PA) on Sunday, until the PA's Palestinian unilateral statehood bid to over fifteen international organizations was stopped. 
"The Americans think that [PA Chairman Mahmoud] Abbas bluntly violated the agreements for talks," Ariel stated, in an interview with IDF Radio. "They should stop talks until they [the PA] come to their senses and pull all their papers [to the UN]." 
Ariel also categorically rejected the accusation from Justice Minister Tzipi Livni (HaTnua) that building tenders in Jerusalem tripped up the talks. 
"This is a mistake, this was not my decision, there is a procedural norm [in the Ministry] that tenders that do not get processed the first time around get re-submitted automatically," Ariel said, explaining that the tenders have been submitted for approval three times now. "Talks failed, and now Livni blames others." 
Ariel has made a number of strong statements surrounding the dramatic failure of peace talks, which erupted in controversy last week after a hullaballoo over the fourth batch of terrorist releases.
Livni stated in an interview on Channel 2 over the weekend that Ariel was to blame - and he has not let the remarks go unnoticed.
"The joke is on minister Livni, who received unlimited credit to make peace, included releasing lowly murderers, and failed completely; now she's looking for someone to blame other than herself," Ariel fired on Saturday night.
He added that Livni's "wailing and crying about building in Jerusalem, Judea and Samaria are crocodile tears from someone who knew about the plans beforehand, like the Palestinians and the Americans."