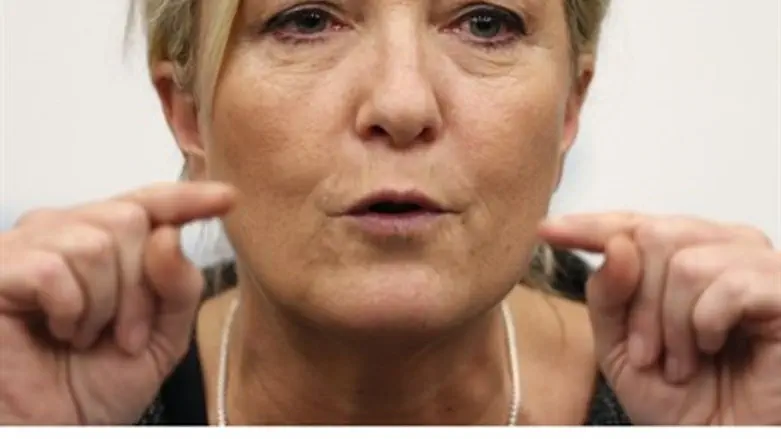 Marine Le Pen
Reuters
School canteens will no longer offer non-pork meal options in towns where France's anti-immigration far-right National Front party won local elections, its leader Marine Le Pen said Monday.    
Le Pen reignited debate on a sensitive issue about the substitution meals targeting mainly Muslim and Jewish pupils for whom pork is taboo.  
"We will accept no religious requirements in the school lunch menus," Le Pen told RTL radio. "There is no reason for religion to enter into the public sphere."    
She defended the decision saying it was necessary to "save secularism".  
The FN, skilfully rebranded as more than just an anti-immigrant party, won control of 11 towns and more than 1,400 municipal seats nationwide in recent local elections, easily its best ever performance at the grassroots level of French government.    
This has caused great unease among a section of the population.    
Many Muslims view France, which is officially a secular republic despite being overwhelmingly Catholic, as imposing its values on them and other religious minorities.    
France has one of the biggest Muslim populations in Europe, and the third-largest Jewish community worldwide after Israel and the US. There are some 600,000 Jews and around five million Muslims in France.
France has seen an alarming rise in anti-Semitism in recent years, mainly from Muslim extremists but also from elements of the far-right, and Jewish groups fear this could make their situation even worse.
The issue of halal meat is also a controversial topic in France and has been used as a political football.    
Le Pen had launched a fierce row before the last presidential polls in 2012 by claiming that all meat distributed in the Paris region was halal, or slaughtered according to Islamic law, and that non-Muslim consumers were being misled.    
There has been controversy in the past over whether schools and holiday camps should be required to provide halal food for Muslim children, as well as higher-profile disputes over the wearing of veils in France.    
Any form of clothing linked to religious observance, including Jewish kippot (skullcaps) and Muslim headscarves, is banned from French state schools and since 2011 the wearing of full-face veils in public has been outlawed.