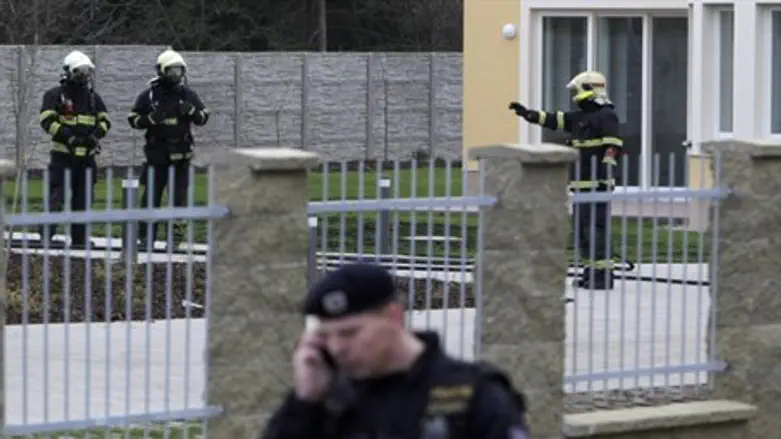 Scene of Prague blast which killed al-Jamal
Reuters
The explosion which killed the Palestinian Authority's ambassador to the Czech Republic on January 1 was not caused by a booby-trapped safe as was previously believed, according to Czech police.
Investigators say that the explosion did not take place inside the safe, and that the safe itself was not fitted with a explosive device, throwing up further mystery over the blast which killed Jamal al-Jamal and left his wife lightly injured.
Although al-Jamal's death is still being treated as a case of negligence, police say they need more time to figure out precisely what triggered the lethal explosion, and that the answer to that question may not be known for several more weeks at least.
12 illegal weapons and several explosive devices were found at the PA's embassy in Prague. The weapons dated back from the 1970s and 1980s, and PA officials have claimed they were gifts from Soviet officials during the Cold War.