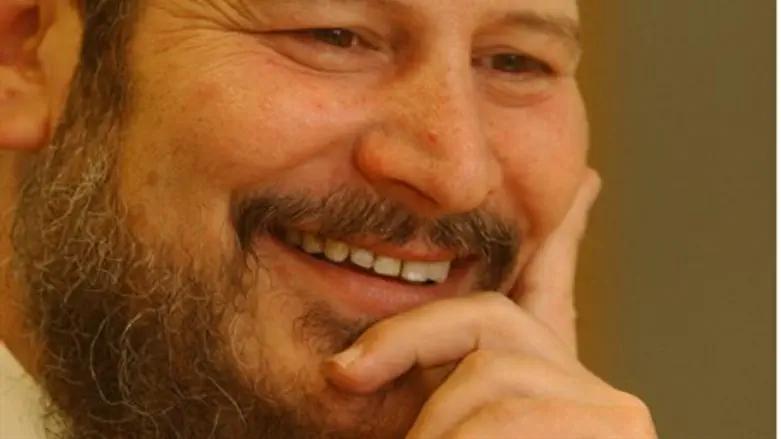 Uri Lupoliansky
Israel news photo: Flash 90
Yad Sarah, the charitable organization that was founded by former Jerusalem mayor Uri Lupoliansky, has reacted to the Jerusalem District Court's Monday morning verdict, which found that the organization received donations from Holyland project entrepreneurs as a form of bribing Lupoliansky.
"Uri Lupoliansky built a charity organization that has served every other family in Israel, over the years, without differentiating between one person and another. On this day, Yad Sarah remembers the balance of positive things and light, in a human being and a leader – and is proud of him," the organization said in a press statement.
Yad Sarah added that Lupoliansky "has led, and will continue to lead, thousands of volunteers, in turning Yad Sarah into a center of warm and encouraging humanity for every other family in Israel. The charitable organizaion he established will continue to turn Yad Sarah's vision into a reality of deeds, every single day."
"We will continue doing good deeds with him and under his leadership, now more than ever," Yad Sarah vowed. "We will continue to walk down a road of caring for our fellow person."
Thirty years after it was founded in Lupoliansky's home, as a neighborhood repository for inhalators, Yad Sarah has 103 branches throughout Israel run by more than 6,000 volunteers, and saves the Israeli economy about $320 million a year in hospitalization and medical costs, according to its website.
Yad Sarah`s best-known service is the lending of medical and rehabilitative equipment on a short-term basis free of charge to anyone who needs it – from a stock of over 250,000 items, from crutches and wheelchairs to oxygen concentrators and electronic monitors.
In addition, Yad Sarah provides a wide range of other services, including transportation and day care centers for the disabled, drop-in centers and minimum-charge dental clinics for the elderly, personal computerized emergency alarms monitored 24 hours a day, and guidance/exhibition centers which help disabled people choose the assistive devices most suited to their needs.
The organization also provides equipment and services for new mothers, infants, recently discharged hospital patients and others in need, and a wide range of volunteer-run creative, recreational and rehabilitative activities for homebound people.