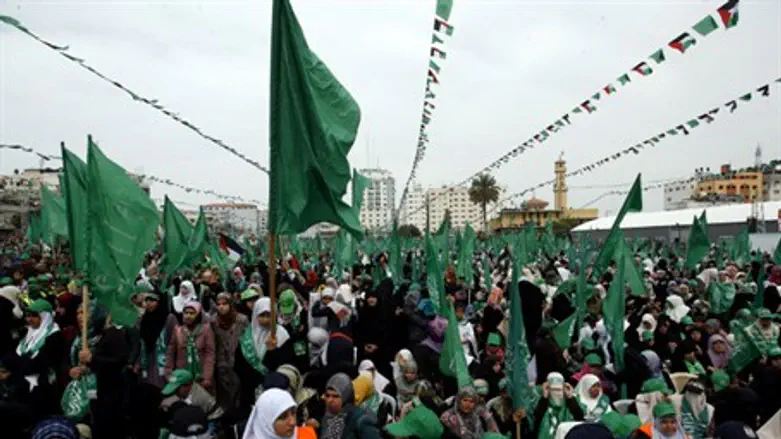 Hamas rally in Gaza City
Flash 90
Days after the Hamas-affiliated Al-Quds University in Jerusalem held a rally supporting the Gaza-based terror group, the president of the university has announced his resignation.
According to JTA, Sari Nusseibeh will step down at the end of the academic year. However, the announcement on the university's website said that the resignation was simply a retirement.
The announcement said that Nusseibeh announced his decision on Wednesday and said that he would retire because he has reached age 65. Nusseibeh has served as president of the university for the past 20 years and will remain with its philosophy department.
Photographs from the event on Sunday circulated on students' Facebook pages, revealing pro-Hamas students parading throughout the campus, and even carrying mock rockets. The rally came just two weeks after terrorists from Hamas-controlled Gaza showered Israel with over 100 rockets.
Soon after, footage from the rally was posted on YouTube, showing dozens of participants and including interviews with Hamas officials.
A "Nazi-style" rally at the Al-Quds University last November led Brandeis University in America to cut ties with the institution.