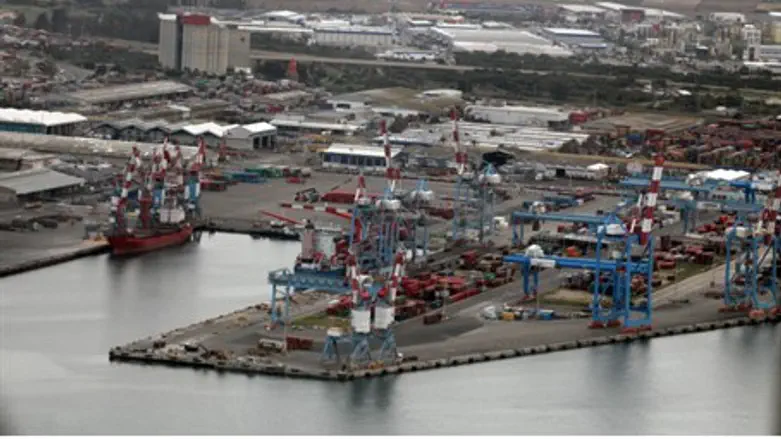 Ashdod Port
Flash 90
Management at Ashdod Port on Thursday asked a labor court to intercede and require workers operating heavy unloading machinery to get back to regular work and stop their ongoing work stoppages and slowdowns.
The work actions – or rather, inactions on the part of the workers who are supposed to unload ships – were seen as part of the protests by unions against proposals to privatize the port, or to set up alternative private ports. Ashdod port workers are among the highest paid workers in the country, government studies consistently show.
Management claims that the workers are failing to do what is required of them on the excuse that union rules prevent them from working on certain kinds of ships. Officials said that they had been told that workers would do their jobs as required if machine operators whose crews were not called in to unload a ship were paid a fee for remaining prepared to be called in.
Management said that they needed all hands active and on deck, as several large ships of the type port unloading workers don't "like" are set to sail in with automobiles, trucks, and other heavy equipment.
The court will render its decision Sunday, it said.