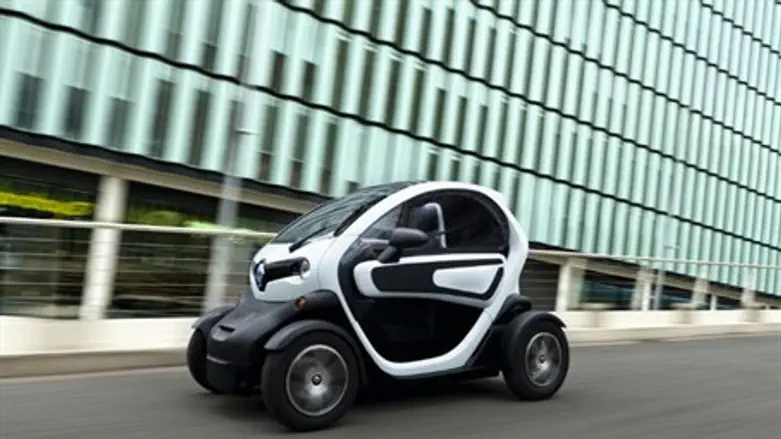 Mini car
Ministry of Transportation
Minister of Transportation Yisrael Katz (Likud) confirmed Wednesday that Israel will import 1000 mini electric cars for a test project, weighing the possibility of incorporating them into Israel's municipal traffic. 
The one-year pilot run will launch in August 2014. During that time, the general public will be able to buy the tiny cars from select dealerships approved by the Ministry of Transportation.  
Katz approved the project following the recommendations of a professional team and inter-ministerial committee that evaluated the vehicles' appropriateness for Israel's oft-congested traffic . The pilot program was approved by the Inter-Ministerial Committee, a joint Ministry of Transport and Technion University.
Katz said that the pilot is to be implemented under a policy to encourage electric vehicle use and reduce air pollution.
"This small vehicle's dimensions may be an effective transportation solution for reducing congestion, especially in urban centers, and provide an alternative to private vehicles," Katz added.
The vehicles are designed to be small enough to fit easily into small parking spaces while still maintaining maneuverability. The weight of the vehicle - without battery and charger - is just 400 kilograms (881 lbs). 
During the first stage of the program, the vehicles will be marketed only to private individuals and be limited to intra-city travel and municipal roads.
The Ministry released a public statement Wednesday calling on car dealerships to consider joining the program. Importers are required to comply with rules set by the Motor Vehicle Division for a license to import the car, as determined by the Ministry itself. Notably, several car dealerships have already expressed interest.