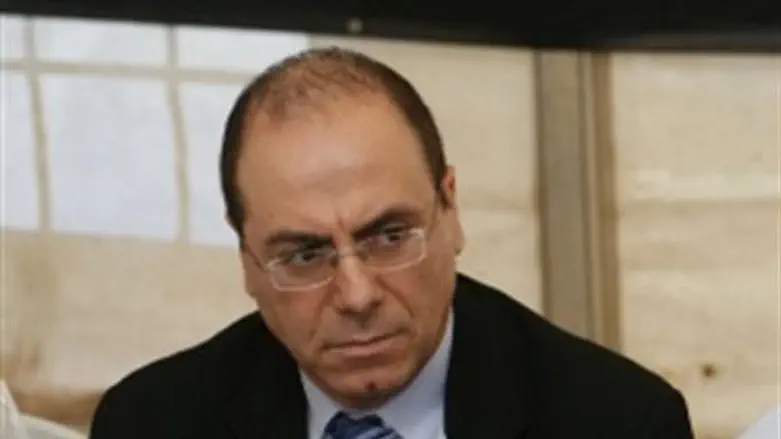 Silvan Shalom
Arutz Sheva: Flash 90
Minister Silvan Shalom will bow out of the presidential race, senior Likud members predicted Monday, after a sexual harassment complaint was filed against him. 
Senior Likud members told Ma'ariv that while Shalom had been intent on running for president, and had conducted talks on the issue with Likud party members, he has been reconsidering over the past several days.
Officials from Shalom's own office vehemently deny the harassment claims, calling them "lies and illusions." 
Shalom has been accused of sexual harassment - which in Israel is a broad term that could cover anything from an indecent look to full-fledged assault - by a woman who worked as a secretary in his office over 15 years ago. Attorney General Yehuda Weinstein is looking into the claim, despite the fact that the statute of limitations has run out on any offense Shalom may have committed. 
Shalom has not officially announced an intention to run, but has begun recruiting support for his candidacy among MKs from various parties. Presidents in Israel are elected by the Knesset.