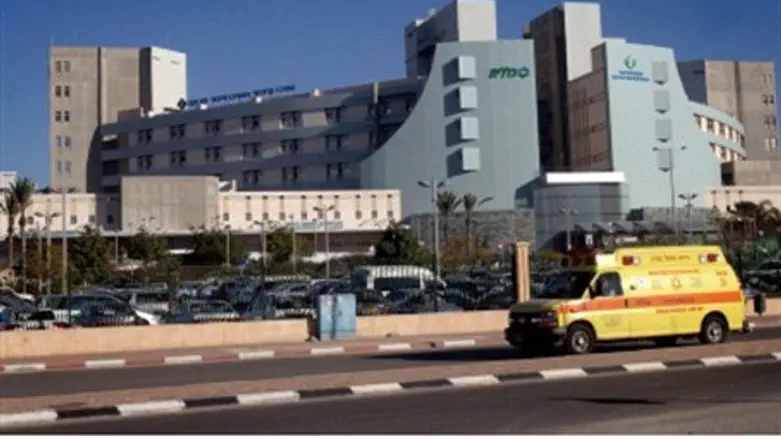 Soroka Hospital
Flash 90
Dr. Sergei Yaroslav, a cardiologist at Soroka Hospital in Be'er Sheva, was found dead last Thursday in his office. Yaroslav, who police now say apparently died of a heart attack, was dead for over 24 hours before being found, according to Walla! News. 
Colleagues first noticed something was wrong after Yaroslav did not show up for work for two shifts, according to sources close to the case. Co-workers attempted to call his cell phone on Thursday to locate him, and were only alerted to the fact that he was still in his office after hearing his ringtone behind his closed office door. 
The hospital turned to the police upon finding the body, which began a criminal investigation to determine if foul play was involved. Police soon dismissed this direction of the investigation, however, and an autopsy is being conducted to determine the exact cause of death. In the meantime, Yaroslav is assumed to have died of a heart attack. 
"The doctor was found dead in his bed in his room at the hospital," Soroka stated Sunday. "The hospital extends its condolences to his family. The incident was reported to the police."
"He was one of the most valued cardiologists at the hospital," a senior official at the hospital added. "This is a very difficult loss."