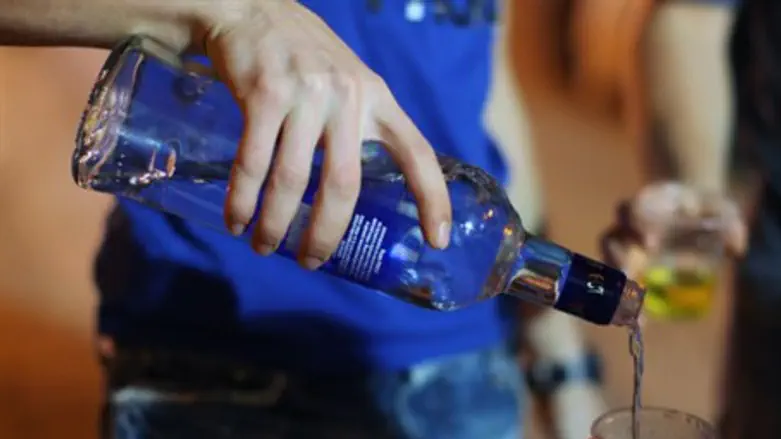 Alcohol
Flash90
Channel 2 announced Sunday that police had seized packages that could be jokingly called a different kind of "mishloach manot" for the Purim holiday: Over 1,000 bottles of alcoholic drinks, 1,000 bags, 500 capsules and 30 kilograms of "dangerous substances" were confiscated across Israel in 24 hours, according to the TV channel.
While there is a mitzvah (commandment) on Purim to drink slightly more than usual, police noted, there is no sanction for illegal drug and alcohol use - and their use and sale will be stopped.
Over 200 suspects, some of them minors, have been arrested since the holiday started on Saturday evening. 
A police source noted that the operation focused primarily on kiosks selling the illegal articles. 
"They sell materials that endanger the health and safety of youth and the general public, especially substitutes for narcotics sold at pitzutziyot kiosks," he said.
More than 380 businesses were inspected on Saturday night as part of the operation, and police hailed the arrests as a major success.