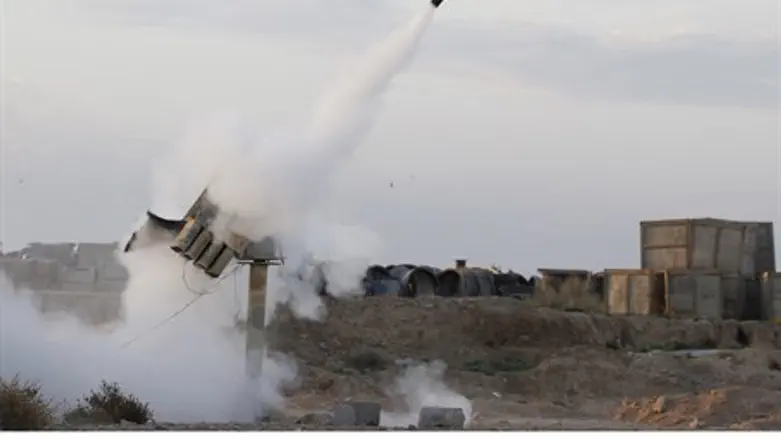 Rocket fire (illustration)
Reuters
Terrorists in Gaza continued the barrage of rockets Friday morning, with a lone rocket being launched at the Jewish state in the late morning.
"Moments ago an additional rocket hit," declared an IDF statement, released at 11:47 am on Friday.
An army spokesperson told AFP it was the first attack in the last 12 hours. Since Wednesday, roughly 100 rockets have been fired from the Hamas-held terror enclave at Israel.
Reports indicate the rocket fell in the Sha'ar Hanegev area, and did not cause injuries or damage. The reports add the "code red" siren was not sounded.
While Islamic Jihad, which has claimed responsibility for the attacks, said Thursday that an Egyptian-brokered ceasefire was going into effect that day at 2 pm, six more rockets have been fired since.
Israel denied claims that a ceasefire had been reached, with Intelligence and Strategy Minister Yuval Steinitz and Foreign Minister Avigdor Liberman saying Israel has no option but to retake Gaza.