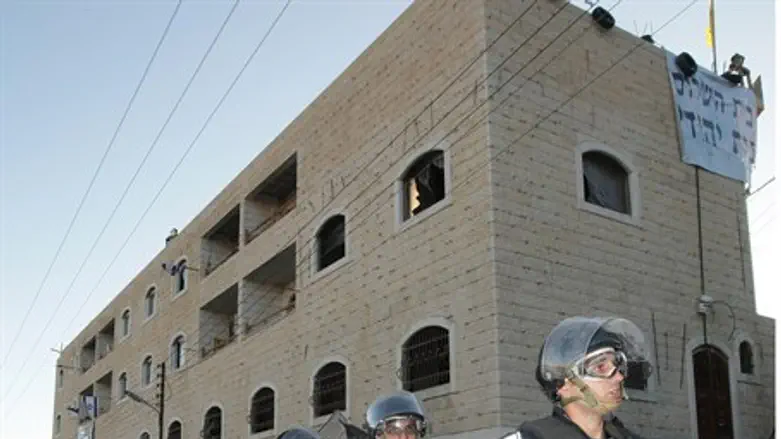 Peace House
Flash 90
After a six-year-long trial and a ten-year-long struggle, the Supreme Court ruled Tuesday that the Hevron building known as "Peace House" was duly purchased by its Jewish owners.
The Kiryat Arba – Hevron Council expressed great satisfaction with the decision, and demanded that Defense Minister Moshe Yaalon immediately allow residents to re-enter the house. The council also said that it was convinced that the decision would create a positive precedent regarding the return of Jewish famiiles to another contested structure in Hevron, the Machpela House.
In October 2012, the Jerusalem district court ruled that the house had been legally purchased, but Palestinian Authority Arabs who contested the ownership, encouraged by leftist groups, appealed the decision to the Supreme Court, and claimed that some documents of purchase had been forged.
The final decision handed down Tuesday was that the house had been legally purchased and no forgeries took place.
In December of 2008, then-Defense Minister Ehud Barak called leaders of the settlement enterprise to meetings in Tel Aviv, to discuss the future of the house. Shortly after the meetings, Yassam riot police units raided the house and evicted its residents. 
Footage of 2008 eviction of Jewish residents from Peace House