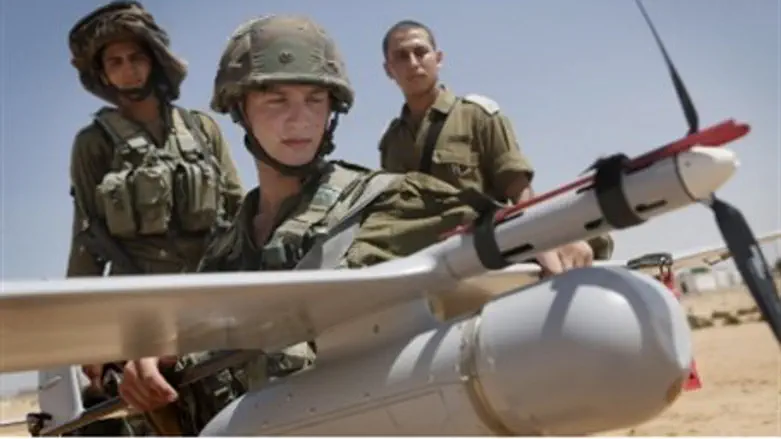 Sky Rider UAV being launched.
Flash 90
An IDF "Sky Rider" type unmanned aerial vehicle (UAV) crashed Tuesday morning in southern Gaza following a technical malfunction. The IDF is looking into the incident.
Sky Rider UAVs – the smallest UAVs in the IDF arsenal – serve the IDF's Artillery Corps for collection of information that assists the ground forces.
A similar UAV, also belonging to the Artillery Corps, crashed in Gaza last October. A month before that, a UAV that serves the Air Force crashed off the beach at Palmachim. The IAF's elite rescue unit, Unit 669, tried to salvage parts of the aircraft.
According to Maariv, the Sky Rider does not have a self-destruct mechanism. This means that if it falls into enemy hands, some technical know-how and intelligence information could be compromised. 
Illustration: Sky Rider being launched (Flash 90 photos)